Stuffed Sirloin
When life hands you a beautiful slab of meat...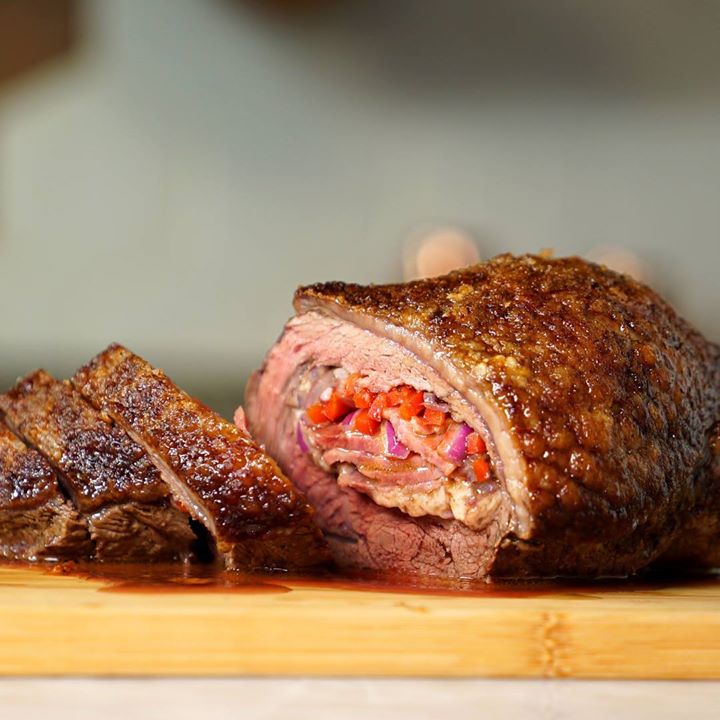 Ingredients
1 rump roast
1⅓ cups grated mozzarella cheese
3½ ounces sliced smoked sausage
½ red onion, sliced
½ red bell pepper, sliced
2 tablespoons olive oil
Salt, to taste
Black pepper, to taste
Instructions
Preheat oven to 390 degrees.
Cut a slit in the roast, forming a pocket for the filling. Fill it with the cheese, sausage, onion and red bell pepper. Close the rump with a needle and twine. Place in a baking dish, and sprinkle both sides with salt, pepper and olive oil.
Bake roast for 30 minutes on one side, then turn and roast for another 40 minutes on the other side. Slice and serve.
Watch the recipe video here:
When life hands you a beautiful slab of meat…Taste for Yourself: taste.md/2FFqW5H?: Tastemade Brasil

Posted by Tastemade on Sunday, March 18, 2018