ELMLEA CHICKEN BACON DAUPHINOISE
If you've been waiting for an excuse to indulge in all of your favourite foods in one go, this is the recipe you've been waiting for. Our Creamy Chicken Bacon Pesto Dauphinoise is as decadent and delicious as its sounds - ideal for a cold November night when all you need is a big bowl of comfort food. Grab a fork and tuck in. However you're feeling, this dish is going to improve your mood.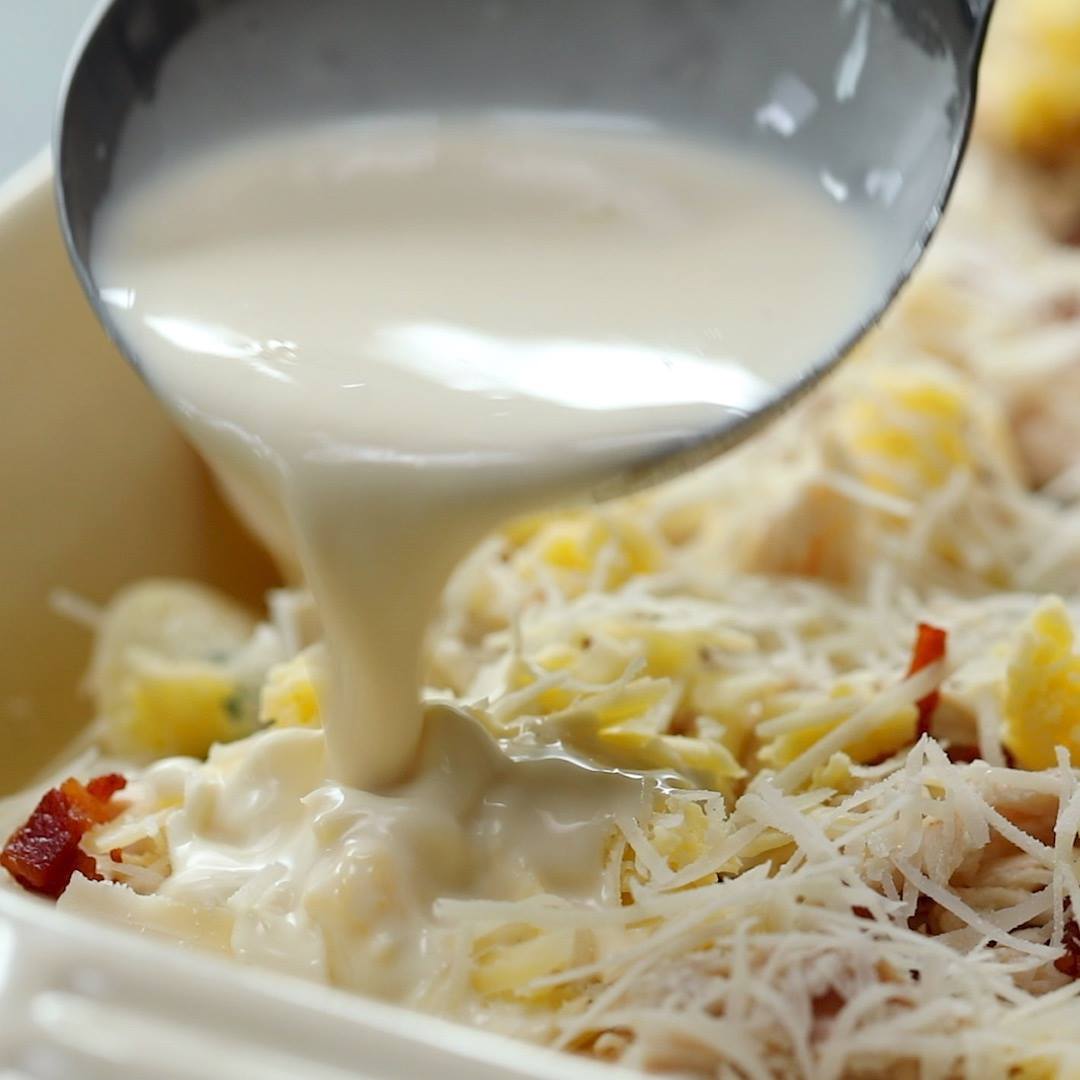 Ingredients
3 chicken breasts, seasoned with salt
Around 900g small maris piper potatoes - roughly the same size if you can
500ml semi-skimmed milk
300ml Elmlea Double
1 tbsp vegetable oil
200g smoked bacon lardons
50g cheddar, grated
50g parmesan, finely grated
50g gruyère, finely grated
9 tbsp home made pesto
Instructions
Preheat the oven to 180°C.
Season the chicken breasts with salt and bake for 20 minutes. Once baked shred the chicken with two forks and set aside.
Peel the potatoes and slice them thinly.
Place them in a large, wide pan and cover with the cream and milk. Season with salt and pepper and bring to a simmer until nearly cooked, then take off the heat.
In a greased ovenproof dish using a slotted spoon to layer the potatoes, leaving the milk and cream in the pan. On top of the first layer add some shredded chicken, some dollops of the pesto then sprinkle with the cheeses and repeat twice. On the final layer of potatoes pour over the creamy milk and sprinkle with the remains of the cheese.
Bake for around an hour until the potatoes are cooked through.
Watch the recipe video here: