Pizza Potato Volcanos
Potatoes stuffed with pizza are probably the best appetizer ever. They're easy to make and fun to eat. These Pizza Potato Volcanos are oozing with cheese and pepperoni!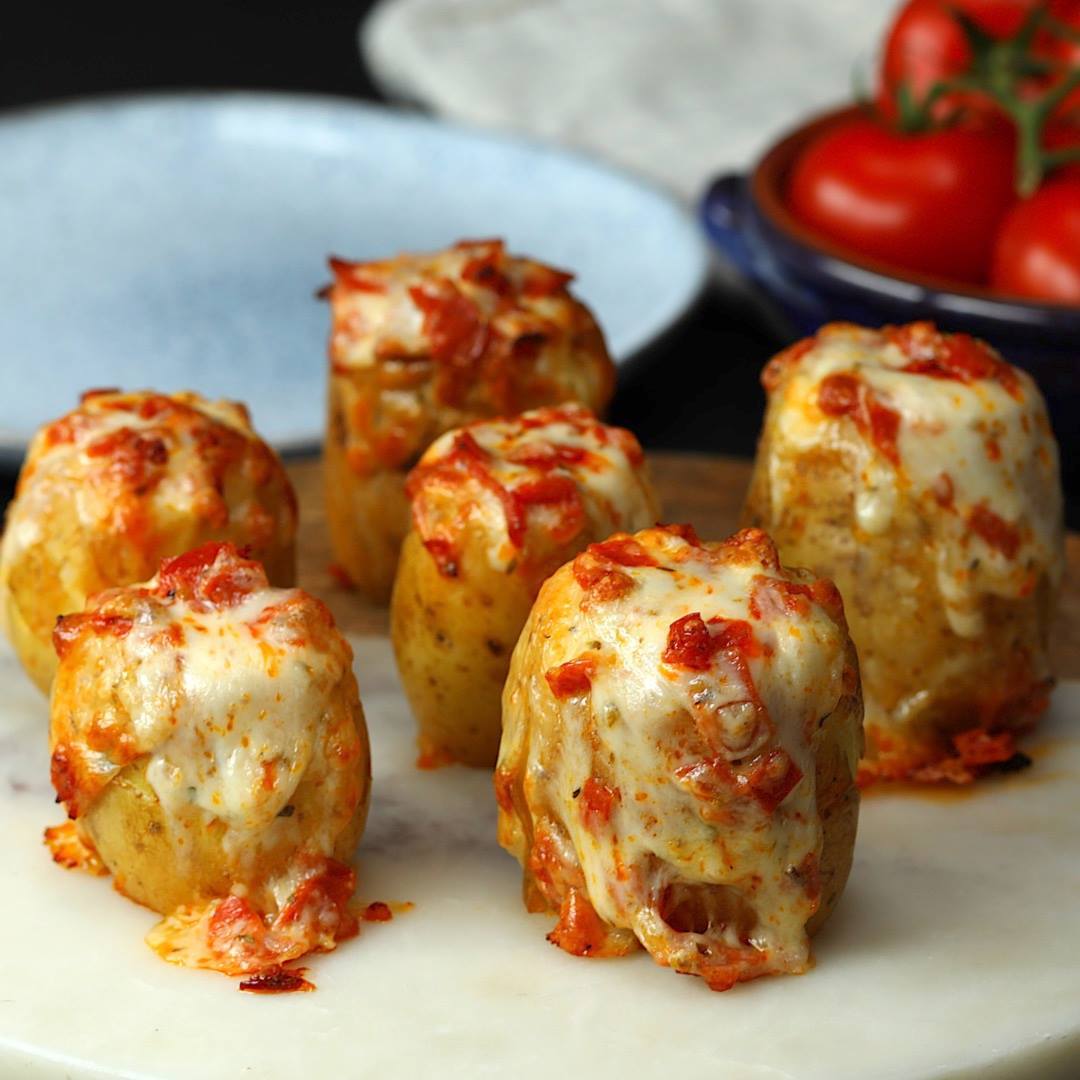 Ingredients
6 potatoes, parboiled
½ cup pizza sauce
1 cup grated mozzarella
1 cup chopped pepperoni
½ tsp oregano
Instructions
Slice a bit off the top and bottom of each potato. Cut out the core of each and use a teaspoon or melon baller to help core.
Mix together cheese, pepperoni and oregano
Fill each potato halfway with pizza sauce. Top with cheese mixture
Bake for 15 minutes at 180ºC until cheese is melted and oozing down.
Enjoy!
Watch the recipe video here:
Pizza Potato Volcanos

Posted by Twisted on Tuesday, July 17, 2018