Candied Bacon Brussels Sprouts
Brussels sprouts have never been so wonderful.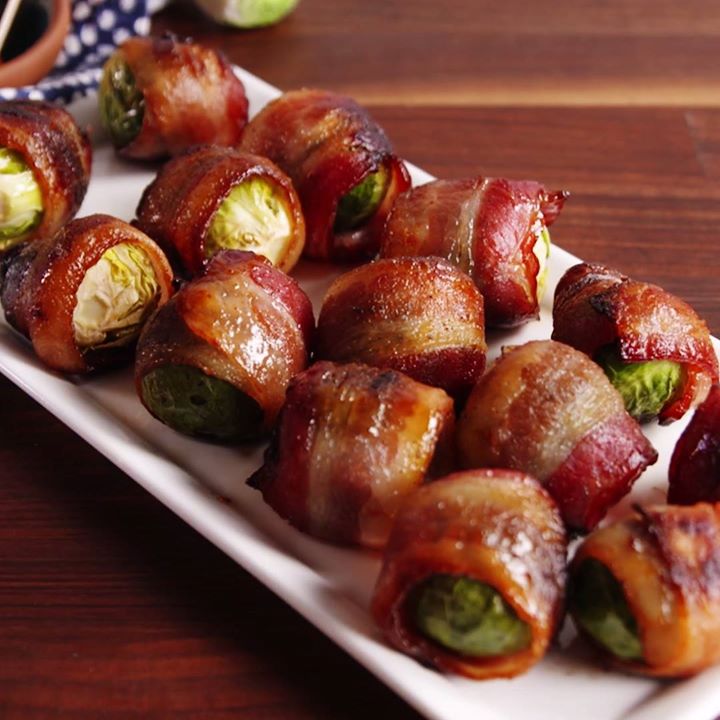 Ingredients
24 Brussels sprouts
kosher salt
12 sliced bacon
¼ c. maple syrup
2 tbsp. brown sugar
Pinch cayenne
Instructions
Preheat oven to 400° and line a large baking sheet with foil. Trim the ends of Brussels sprouts and remove any tough outer leaves.
In a small bowl, whisk together maple syrup, brown sugar and cayenne. Cut bacon in half crosswise, then brush bacon with syrup mixture.
Wrap a slice of bacon around each brussels sprout, placing the brussels sprout seam side down on the baking sheet. Brush the tops of the again with the syrup mixture. Bake until the bacon is crispy and the brussels sprouts are crispy, about 20 minutes.
Serve warm.
Watch the recipe video here: