Cinnamon Roll Birthday Breakfast
Birthday breakfasts are meant to be sweet.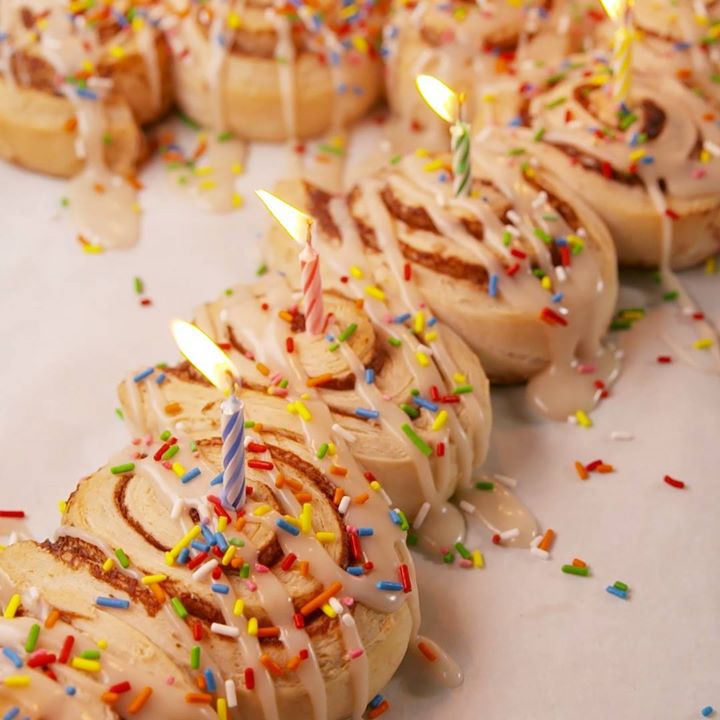 Ingredients
3 tubes large cinnamon rolls
Rainbow sprinkles, for garnish
Instructions
Preheat oven to 350° and line a large baking sheet with parchment paper. Arrange cinnamon rolls in a shape, letter, or number, then bake according to package instructions. (Bake any extra cinnamon rolls on a separate baking sheet.)
Drizzle icing on top and garnish with sprinkles. Serve warm.
Watch the recipe video here: