Drunken Strawberries
These strawberries know how to have a good time.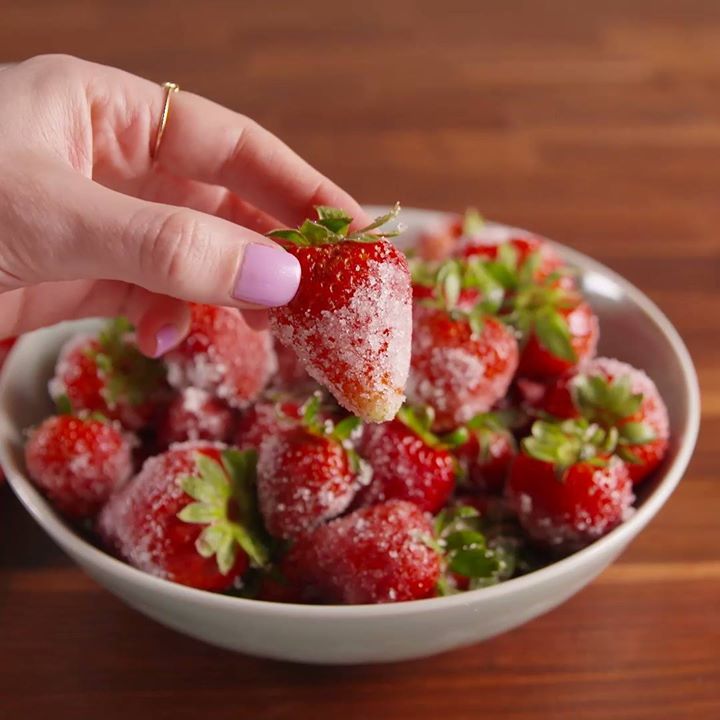 Ingredients
2 lb. strawberries
2½ c. rosé
½ c. vodka
½ c. sugar
Instructions
In a large bowl, place strawberries. Pour over rosé and vodka and let sit, soaking up the booze, at least 1 hour.
Drain in a colander and pat strawberries dry with paper towels.
Roll strawberries in sugar and serve.
Watch the recipe video here: