French Fry Corn Dog
All your favorite fair foods in one delicious package!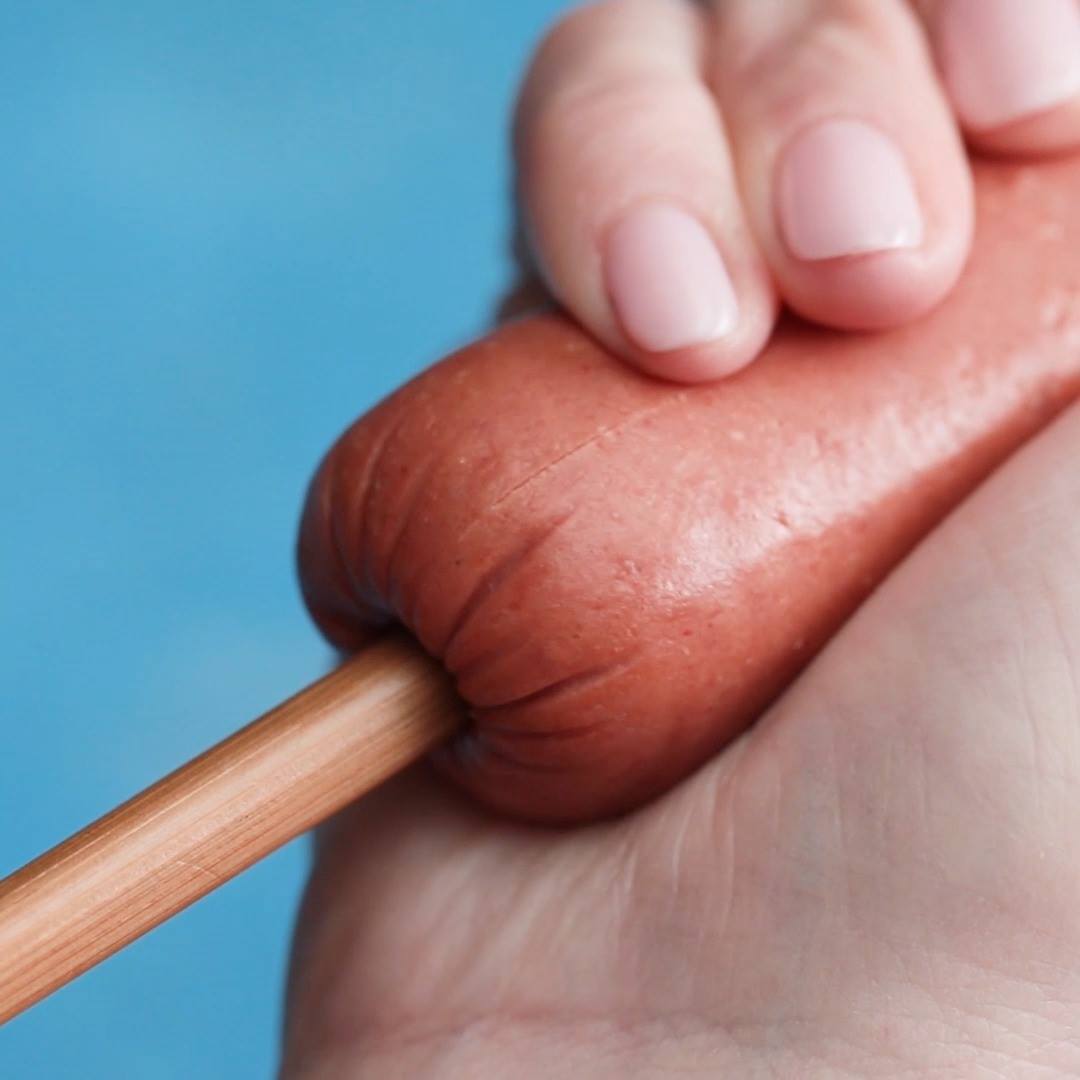 Ingredients
4 jumbo beef hot dogs
2 string cheese, cut in half longways
2 cups all-purpose flour
2 eggs, beaten
2 cups cornmeal batter
2 cups crinkle-cut frozen french fries, halved longways and thawed
Oil, for frying
To garnish:
Ketchup
Mustard
Ranch dressing
Instructions
In a large heavy bottomed stock pot, preheat oil to 320 degrees.
Use a chopstick or metal straw to hollow out the hot dog. Slide cheese into cavity. If cavity is too small push cut cheese in half and place in both ends of hot dog.
Dredge stuffed hotdog in flour, then generously coat with cornmeal batter. Place halved crinkle fries all over the battered dog.
Fry in preheated oil for 4-6 minutes or until golden brown and crispy. Allow to cool slightly before eating. Dip in condiments and enjoy!
Watch the recipe video here:
What feels so wrong, yet tastes so right?Taste for Yourself: taste.md/2MLaVeE

Posted by Tastemade on Sunday, June 24, 2018