Thanksgiving Leftover "Enchiladas"
Don't let your amazing Thanksgiving leftovers go to waste!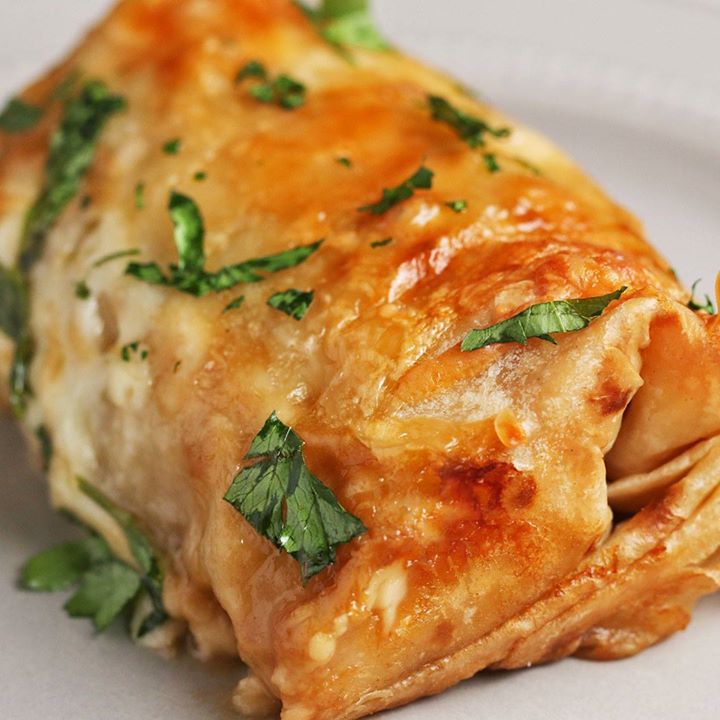 Ingredients
Turkey, shredded
Tortillas
Mashed potatoes
Stuffing
Cooked squash
Cooked green beans
Cooked corn
Cranberry sauce
2 cups gravy
2 cups shredded monterey jack
Parsley, chopped, to serve
Instructions
Preheat oven to 350˚F (180˚C).
Place one tortilla on a work surface. Place a small amount of each of your thanksgiving leftovers on the tortilla. Fold the ends in, rotate the tortilla and roll upward, making sure none of the ingredients are coming out of the tortilla. Place in a baking dish.
Once your baking dish is filled with "enchiladas" pour the gravy over the top. Sprinkle the monterey jack over the "enchiladas." Bake for 30 minutes until golden and bubbling.
Sprinkle parsley over the "enchiladas." Serve immediately.
Enjoy!
Watch the recipe video here:
Thanksgiving Leftover "Enchiladas"

Don't let your amazing Thanksgiving leftovers go to waste! Surprise the fam with these heartwarming enchiladas, and don't forget to tune in to see the Green Bay Packers and Pittsburgh Steelers duke it out on Sunday Night Football on NBC!FULL RECIPE: http://bzfd.it/2jgUGI3

Posted by Tasty on Friday, November 24, 2017