Cheesy Jalapeño Chicken Enchiladas
These cheesy jalapeño chicken enchiladas are just as delicious as they look. We pack them pretty full they're filling and perfect along side a salad.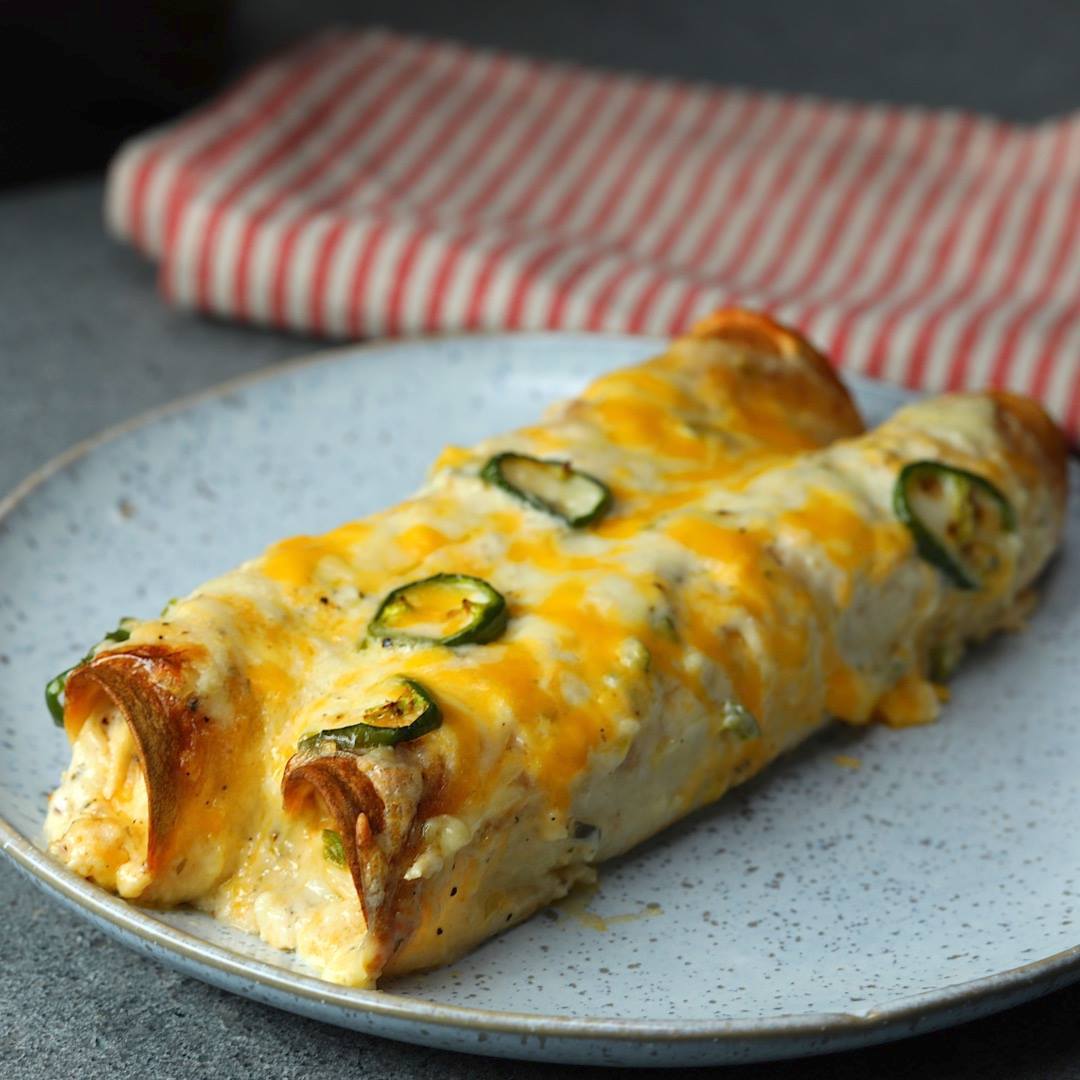 Ingredients
4 cooked chicken breasts, shredded
8oz cream cheese
6 jalapeños, seeded and diced, split
3 cups grated mixed cheese, split
6 rashers bacon, cooked and chopped
2 tsp pepper, split
1 tsp garlic powder, split
½ cup mayonnaise
½ cup ranch dressing
Grated cheese for garnish
Sliced jalapeños for garnish
Instructions
Mix together chicken, cream cheese, ½ jalapeños, 2 cups cheese, pepper and garlic powder.
Lay out 10 tortillas and fill each with chicken mixture. Roll into a log and place each into a large greased baking dish.
Bake at 180ºC (350ºF) for 10 minutes until golden brown and just crispy.
Mean while, mix together mayonnaise, ranch dressing and remaining cheese, jalapeños, pepper and garlic powder. Remove tortillas from oven and pour sauce over top, spread evenly.
Sprinkle within extra greased cheese and sliced jalapeños if desired.
Bake for 10-15 minutes until bubbling and golden brown.
Enjoy!
Watch the recipe video here: