Chicken 'n Waffles Casserole
The only breakfast casserole you'll ever need.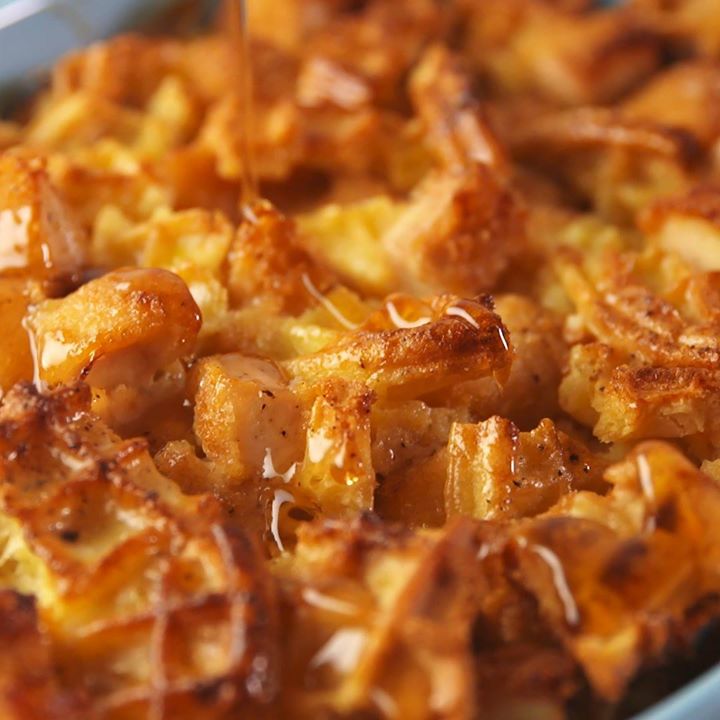 Ingredients
10 toaster waffles
6 eggs
¾ c. milk
¼ c. maple syrup, plus more for drizzling
2 tbsp. melted butter
kosher salt
Freshly ground black pepper
2 c. chopped breaded chicken
Instructions
Preheat oven to 350°. Divide waffles between two large baking sheets and bake until crispy, 7 to 10 minutes. Remove from heat and let cool slightly before cutting into big chunks.
In a large bowl, whisk together eggs, milk, maple syrup, and butter. Season with salt and pepper.
In a large casserole dish, combine waffles and breaded chicken, then pour the egg mixture on top. Grind pepper on top. Bake until the waffles are crispy, about 45 minutes.
Serve warm with more maple syrup.
Watch the recipe video here: