A Fresh Lemony Take on the On-Going Poke Cake Phenomenon with Lemon Burst Poke Cake
Following the poke cake phenomenon, I wanted to try a recipe by Melissa's Southern Style Kitchen that adds fresh flavors to this yummy trend! Lemon meringue being my all time favorite pie, I knew this would inspire me to create delicious poke cake! This Lemon Burst Poke Cake has all the fresh flavor that comes with lemons, especially the addition of the zest which really gives it that burst. Laying on top is another level of lemony indulgence, lemon white chocolate cream cheese frosting!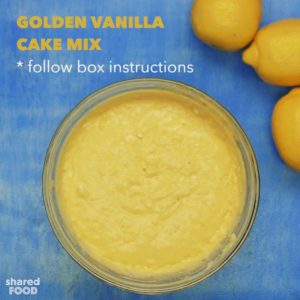 Ingredients
Cake:
1 box Golden Vanilla cake mix, plus water, oil, eggs.
1 tablespoon lemon zest
1 (3.4-oz) box instant lemon pudding
2 cups milk
Frosting:
8-oz cream cheese, softened
2 cups powdered sugar
2 tablespoons fresh lemon juice
1 teaspoon pure lemon extract
1 pint heavy cream
3 tablespoons lemon zest, divided
Instructions
Prepare the cake mix per the package instructions using the amounts of water, oil and eggs called for. Add 1 Tbsp fresh lemon zest. Bake in a 9 x 13-inch cake until a toothpick inserted into the center comes back clean.
Remove from the oven and immediately poke holes using the back of a wooden spoon or similar over the cake.
In a medium size mixing bowl whip the pudding mix and milk until thickened but still pourable.
Spread over the cake gently pushing into the holes. Cool completely.
To make the frosting, in a medium size mixing bowl using an electric mixer cream together the cream cheese, powdered sugar, lemon juice and lemon extract.
Add the cream continuing to beat until fluffy and fully combined. Mix in 2 Tbsp lemon zest by hand.
Frost the top of the cake and garnish with the remaining lemon zest.
Watch the recipe video here: