Snickers Hot Chocolate
SNICKERS HOT CHOCOLATE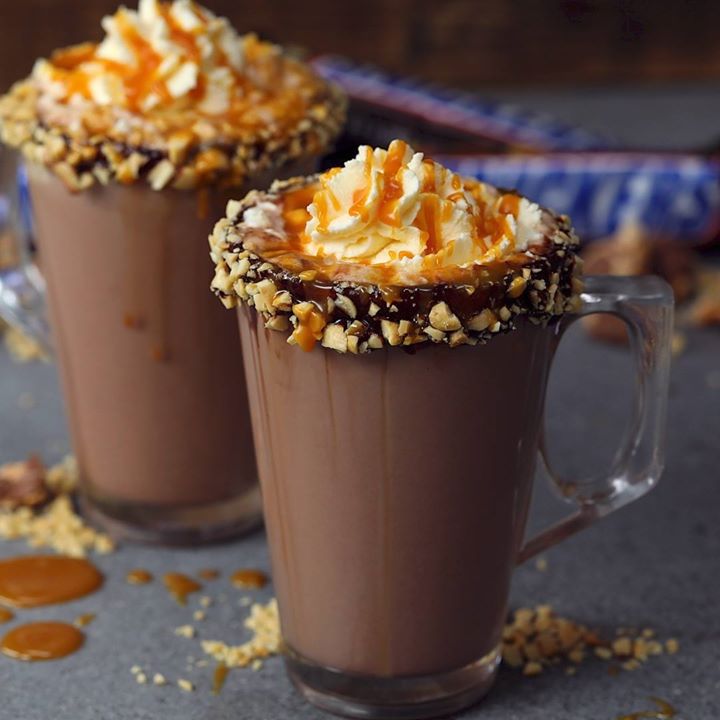 Ingredients
2 Snickers Chocolate Bars
2 tbsp cocoa powder
950ml whole milk, hot
2 tbsp chunky peanut butter
1 tbsp caramel
Chocolate sauce (Optional)
Chopped peanuts (Optional)
Caramel sauce (Optional)
Whipped cream (Optional)
Instructions
In a blender, add 2 snickers bars broken into pieces, cocoa powder, peanut butter, caramel and hot milk.
Blend on high until smooth
Rim 6 small mugs with chocolate sauce then dip into chopped peanuts and allow to stick. Pour hot chocolate into mugs and top with whipped cream and caramel sauce.
Stay warm, enjoy!
Watch the recipe video here:
Snickers Hot Chocolate

Posted by Twisted on Saturday, March 3, 2018