Lemosas
Shake up your brunch game.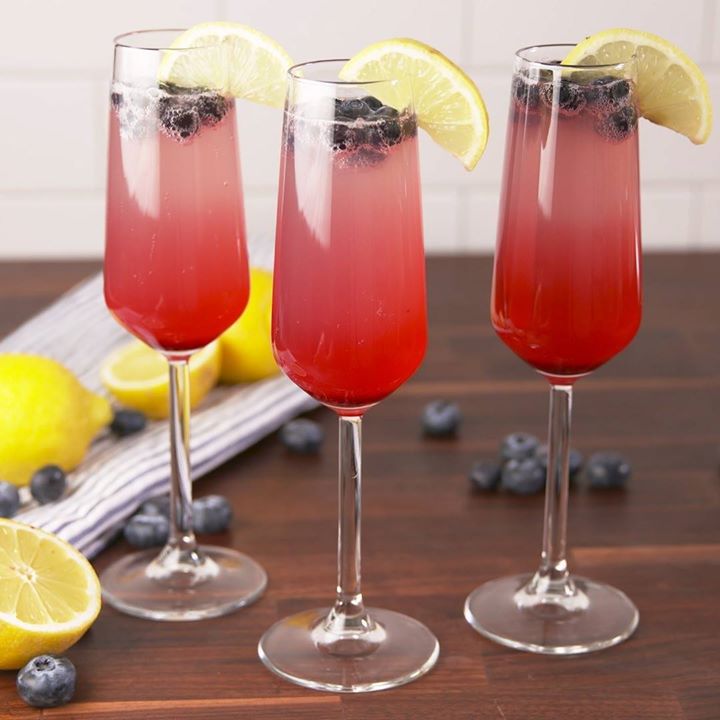 Ingredients
FOR THE SYRUP
1 c. sugar
1 c. water
2 c. blueberries
Zest of 1 lemon
FOR THE MIMOSAS
2 c. lemonade
1 bottle champagne (or prosecco)
Fresh blueberries, for garnish
Instructions
In a medium saucepan over medium heat, combine sugar and water and stir until sugar has dissolved. Add blueberries and lemon zest and bring mixture to a boil. Reduce heat and simmer mixture until blueberries have burst, about 5 minutes.
Remove from heat and let cool 10 minutes, then strain mixture into a clean jar. Let cool completely.
Pour about a tablespoon of blueberry syrup into the bottom of champagne flutes, then pour over ¼ cup lemonade. Top off each flute with champagne.
Watch the recipe video here:
Lemonade + Blueberries + Mimosa = Match made in boozy heaven.Full recipe: http://dlsh.it/6SMKiUr

Posted by Delish on Saturday, March 3, 2018