Big Batch Charred Whisky Sour
Goodbye sour mix! Elevate your whisky sour with this quick and easy recipe made from scratch and Crown Royal Blended Whisky!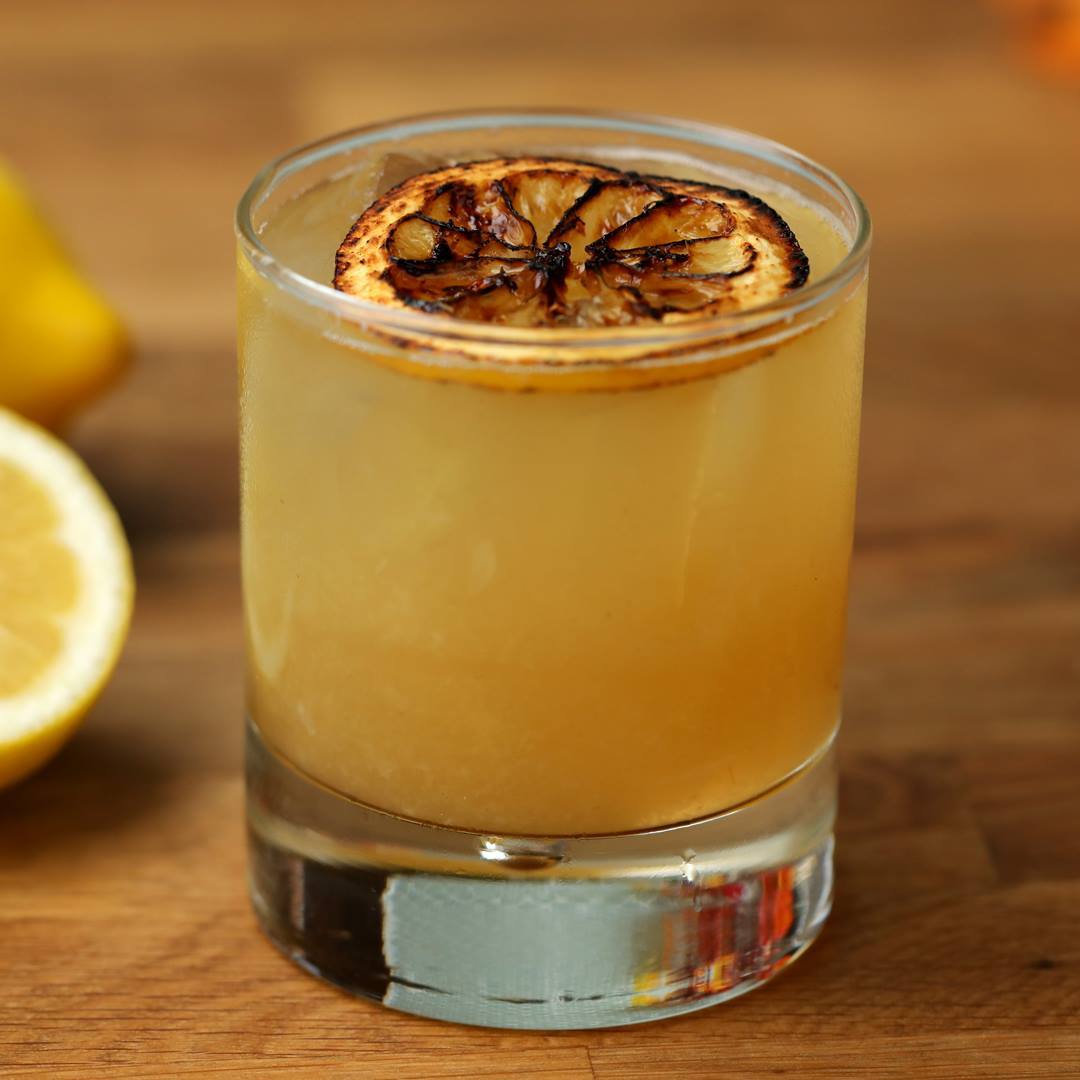 Ingredients
Simple Syrup
Cocktail
3 lemons, halved
1 lemon, thinly sliced
1&1/2 cups lemon juice
1&1/2 cups lime juice
1&1/4 cups simple syrup
1&1/2 cups Crown Royal Deluxe
Instructions
Simple Syrup:
​Combine sugar and water in a small pot. Heat until simmering. Let simmer for 5 minutes, then cool.
Heat a cast-iron skillet over high heat. Place the halved lemons, cut side down, on the pan and let sit until they are blackened. Remove lemon halves and set aside. Scrape off any residue on the pan. Lay down the lemon slices in the pan and let sit until they are blackened on one side. Flip and cook the other side. Once both sides of the slices are charred, remove from the pan and set aside.
Juice the charred halved lemons. Strain the juice into the serving vessel. This should yield a 1⁄2 cup of juice. Add another 11⁄2 cups lemon juice. Add in the lime juice and the simple syrup. Pour in Crown Royal Deluxe and stir.
Fill rocks glasses with ice. Pour whiskey sour into each glass and garnish with a charred lemon slice.
Enjoy!
Watch the recipe video here:
Big Batch Charred Whisky SourGoodbye sour mix! Elevate your whisky sour with this quick and easy recipe made from scratch and Crown Royal Blended Whisky!

Posted by Tasty on Thursday, December 6, 2018