Paleo Chocolate Mousse
A dessert you can feel good about.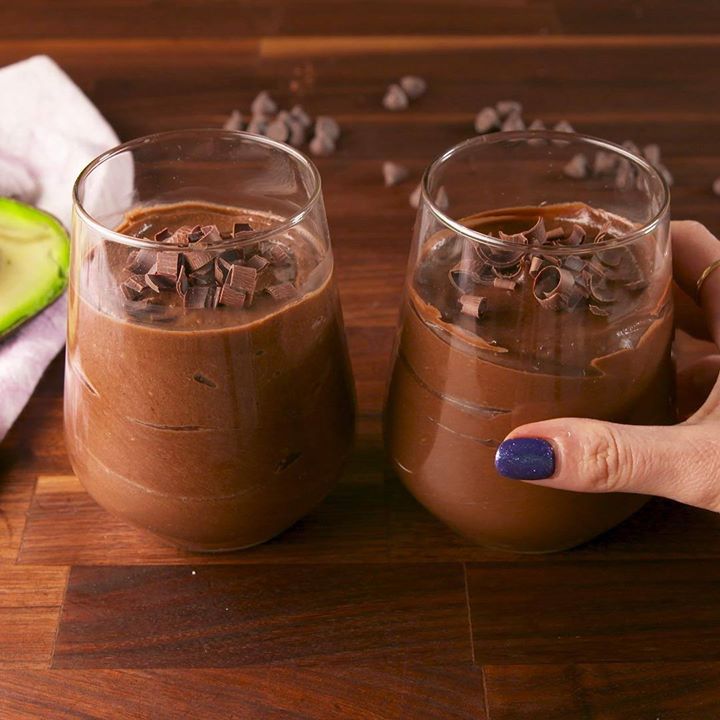 Ingredients
2 ripe avocados
¾ c. heavy cream
½ c. chocolate chips, melted
¼ c. honey
3 tbsp. cocoa powder
1 tsp. vanilla
½ tsp. kosher salt
¼ c. Chocolate curls, for garnish
Instructions
Combine all ingredients except chocolate curls in food processor and process until smooth. Pour into glasses and refrigerate 30 minutes to an hour. Garnish with chocolate curls and serve.
Watch the recipe video here: