Balsamic Glazed Wings
Your Game Day wings have arrived.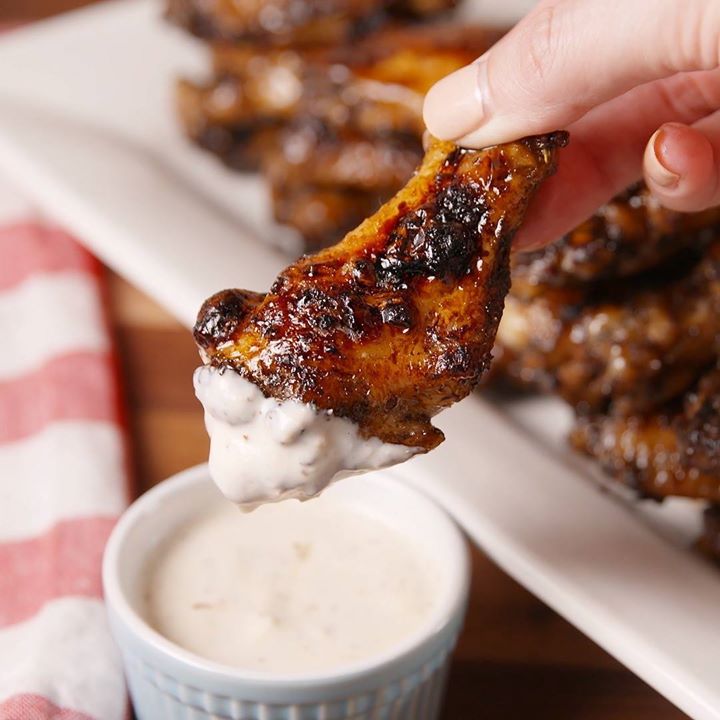 Ingredients
2 lb. party chicken wings
2 tbsp. extra-virgin olive oil
1 tbsp. Italian seasoning
kosher salt
Freshly ground black pepper
1¼ c. balsamic vinegar
2 tbsp. honey
3 cloves garlic, finely minced
Caesar dressing, for dipping (optional)
Instructions
Preheat oven to 425º and place a wire rack on a large baking sheet. In a large bowl, toss chicken wings with olive oil and Italian seasoning and season with salt and pepper.
Place on wire rack and bake until golden and crispy, 55 minutes to 1 hour.
Meanwhile, in a small saucepan, combine balsamic vinegar, honey, and garlic. Bring to a simmer until slightly thick and reduced, 10 minutes.
Transfer baked wings to a large bowl and toss with balsamic. Return to rack and broil until caramelized, about 5 minutes.
Serve with caesar dressing, if using.
Watch the recipe video here: