Creamy Croquette Sandwich
How to make Creamy Croquette Sandwiches.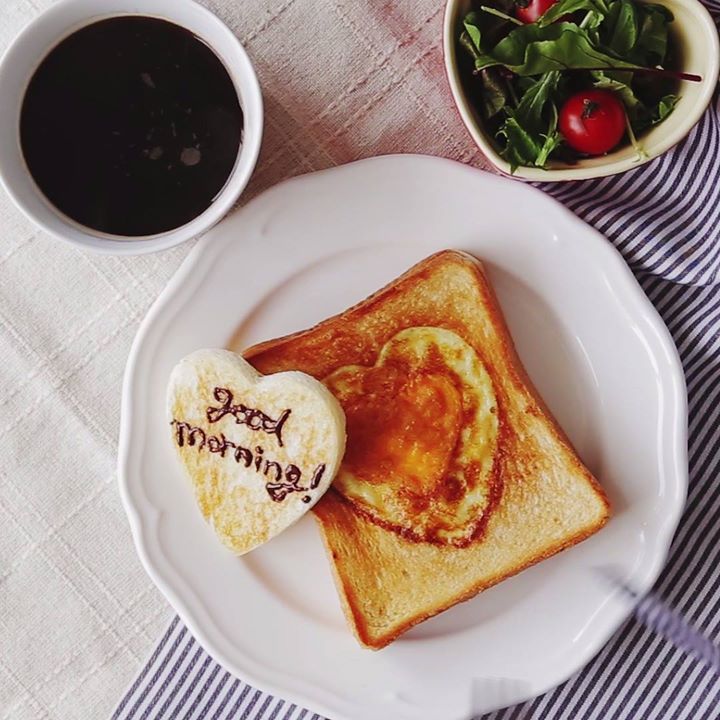 Ingredients
2 slices bread
1 cream croquette
2 slices cheese
1 egg
1 tablespoon butter
Instructions
Cut out heart shapes out of the bread slices with a cookie cutter. Divide the egg whites from the yolk and set aside.
Melt butter in a frying pan. Put a smaller heart-shaped mold onto the pan. Add in egg yolk and pierce it so that it floods the mold. Once it's halfway cooked through, take off the mold.
Place the bread on the frying pan so that the yolk is inside. Pour the egg white inside the heart-shaped space. Cook until egg is no longer runny.
Flip it over. Place slice of cheese on top followed by the cream croquette. Finally top it off with the other slice of cheese. Place the other slice of bread on top and continue to cook, gently pressing down with a spatula.
Once it's golden brown on the bottom, flip it over and cook the other side until it's a nice color.
Watch the recipe video here:
Good Morning!Full recipe: http://taste.md/1QcKRl6 (via Tastemade Japan)

Posted by Tastemade on Tuesday, January 30, 2018