Lemony Fried Chicken
Giada De Laurentiis' Lemony Fried Chicken is a must-try twist on a classic dish! ??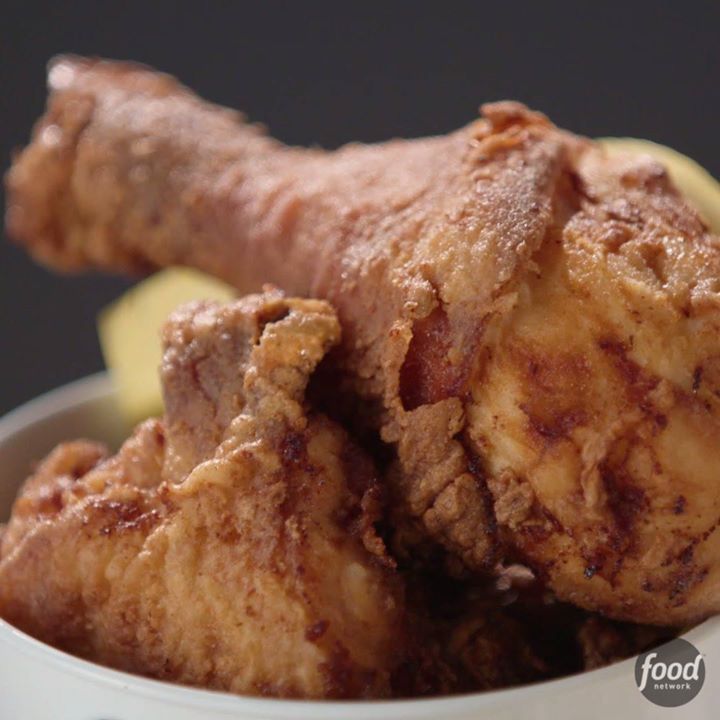 Ingredients
½ cup buttermilk
¼ cup extra-virgin olive oil
2 teaspoons coriander seeds, toasted and cracked
2 teaspoons lemon zest (2 lemons)
Kosher salt
One 3½-pound chicken, cut into 8 pieces
2 cups vegetable oil
1½ cups gluten-free flour, such as Cup4Cup
Lemon wedges, for serving
Instructions
Special equipment: a deep-frying thermometer
In a large re-sealable plastic bag, mix together the buttermilk, olive oil, coriander, lemon zest and 1½ teaspoons salt. Add the chicken pieces, seal the bag and massage to coat. Refrigerate for at least 4 hours and up to 1 day, turning the chicken pieces occasionally.
Add enough oil to a large, heavy frying pan (preferably cast iron) to come 1 inch up the sides of the pan. Heat over medium until the oil reaches 325 degrees F on a deep-frying thermometer.
Place the flour in a medium bowl and season with ½ teaspoon salt. Working one piece at a time, remove the chicken from the marinade and dredge in the seasoned flour. Shake off the excess flour, then add the chicken to the hot oil. Fry, turning occasionally, until the chicken is golden brown and just cooked through, about 25 minutes. Using tongs, transfer the chicken to a cooling rack over a baking sheet and allow to drain.
Arrange the fried chicken on a warm platter and serve with lemon wedges.
Watch the recipe video here: