Buttermilk Biscuits
Your weekend project: Fluffy Buttermilk Biscuits ??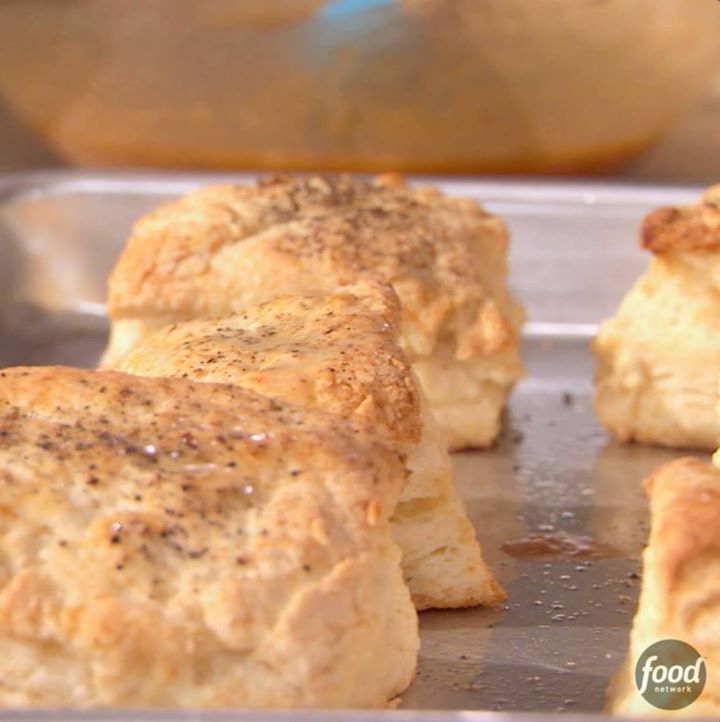 Ingredients
4 cups all-purpose flour, plus more for dusting
4 teaspoons baking powder
1 teaspoon baking soda
1 teaspoon salt
12 tablespoons cold unsalted butter, cut into small pieces, plus more for greasing
1½ cups cold buttermilk
½ cup heavy cream
2 teaspoons freshly ground black pepper, not super fine and not coarse, somewhere in between
2 tablespoons melted butter
Instructions
Preheat the oven to 450 degrees F. Grease a baking sheet with butter or line with parchment paper.
Combine the flour, baking powder, baking soda and salt in a large bowl. Combine until the ingredients are incorporated. Cut in the butter using your fingers or a pastry cutter until the mixture resembles coarse meal. Add the buttermilk and gently mix until the mixture just begins to come together.
Scrape the dough onto a lightly floured counter. Pat the dough into a 10 by 12-inch rectangle about ¾-inch thick. Cut into 2-inch squares or use a 2-inch round cutter to cut out biscuits. Press together the scraps of dough, and repeat the process. Place the biscuits on the prepared baking sheet. Brush the tops with cream and sprinkle with the black pepper. Bake the biscuits until lightly golden brown, 12 to 15 minutes. Brush the tops with the melted butter. Cool on a baking rack.
Watch the recipe video here: