Ultimate Tomahawk Steak
Whether you're sharing it with a loved one or serving it up to your family, this steak is destined to impress. Be sure to call your butcher ahead of time to reserve a tomahawk.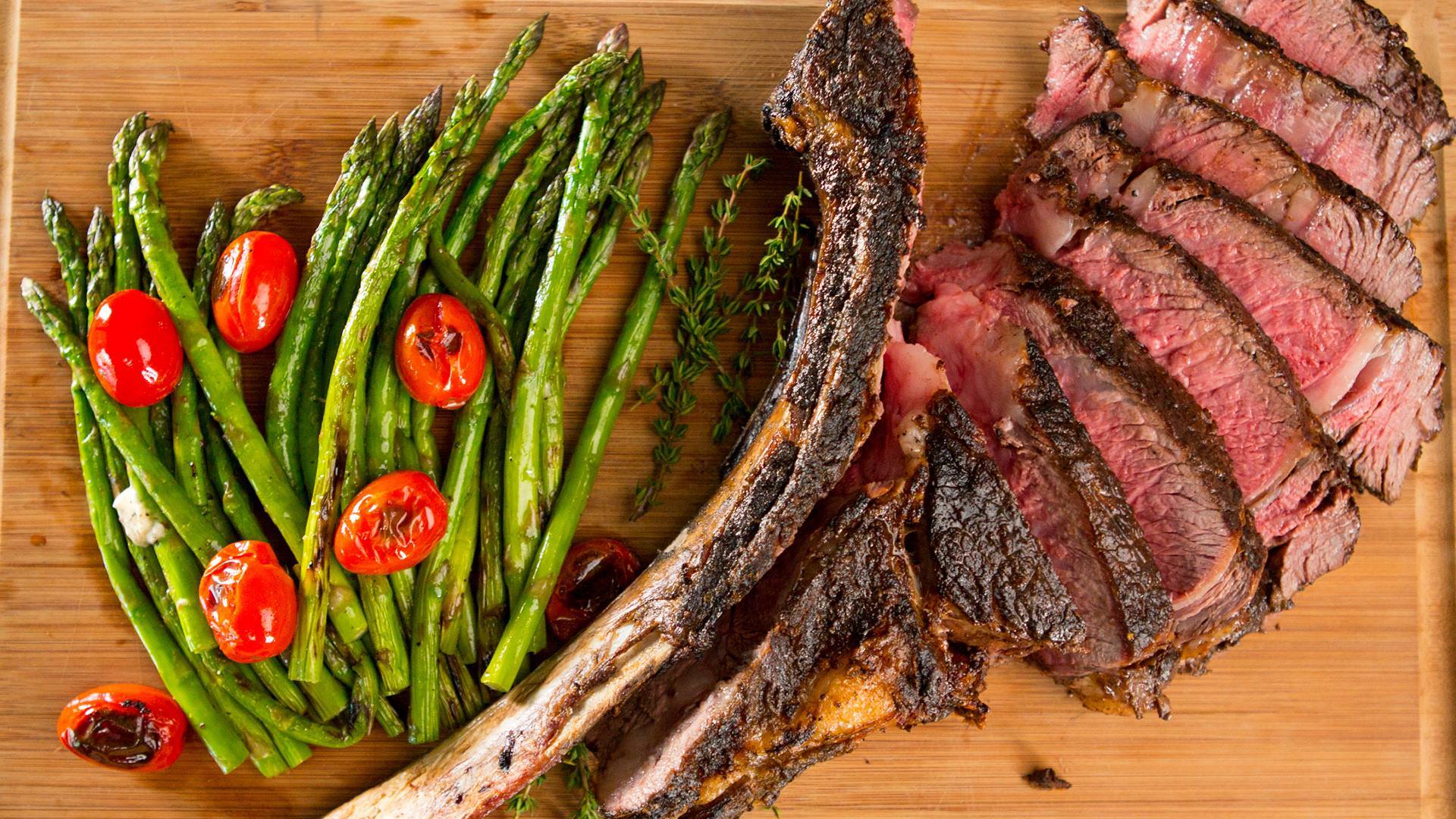 Ingredients
1 (3½-lb.) tomahawk rib-eye steak
1½ tablespoons kosher salt
2½ teaspoons black pepper
Instructions
Let steak stand at room temperature 30 minutes to an hour before cooking. Preheat grill to medium-high (400°F to 450°F). Sprinkle steak evenly on both sides with salt and pepper. Lightly coat grill grates with oil or grilling spray.
Place steak on hot grates, and grill, undisturbed, until it releases easily from the grates, about 4 minutes. Flip, and repeat on the other side. Continue grilling, turning occasionally, until a thermometer inserted into thickest portion of steak registers 125°F, 30 to 40 minutes. Transfer to a cutting board; let rest 15 minutes. Run a knife along the inside edge of the bone to remove the steak from bone in 1 piece; slice against the grain.
Watch the recipe video here: