Lemon Bars
Lemon Bars are the EASIEST answer to the question: "What's for dessert?" ??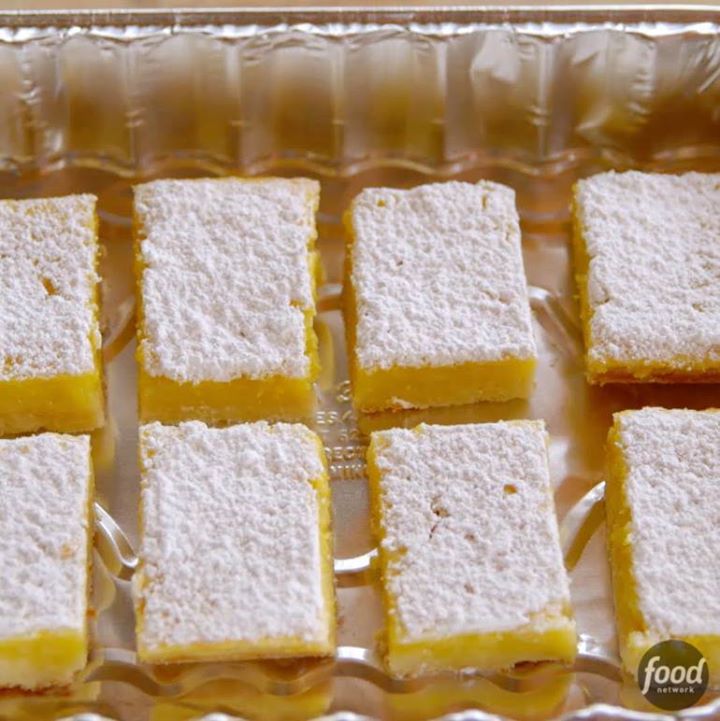 Ingredients
Crust:
2 sticks salted butter, cut into cubes, plus more for greasing the pan
1½ cups all-purpose flour
½ cup granulated sugar
¼ teaspoon kosher salt
Filling:
2 cups granulated sugar
½ cup all-purpose flour
6 large eggs
Zest and juice of 5 lemons
Powdered sugar, for sifting
Instructions
Special equipment: 9 x 13 inch pan
For the crust: Preheat the oven to 350 degrees F. Grease a 9-by-13-inch pan with butter and line with foil.
Cut together the butter, flour, granulated sugar and salt. Press into the prepared pan and bake until golden, about 20 minutes.
For the filling: Whisk together the granulated sugar, flour and eggs until smooth. Add the lemon zest and juice and mix until combined. Pour over the crust and bake until just set, about 20 minutes.
Allow to cool in the fridge for a minimum of 2 hours, then sift powdered sugar over the top before cutting into squares.
Watch the recipe video here:
The Pioneer Woman's Lemon Bars

Lemon Bars are the EASIEST answer to the question: "What's for dessert?" ??Get more recipes from the new season of The Pioneer Woman – Ree Drummond, today @ 10a|9c!

Posted by Food Network on Saturday, March 3, 2018