French Dip Loaded Steak Fries
French dip is (probably) true royalty in the sandwich realm - thinly sliced beef, tender as the night, slathered in a rich, unctuous gravy. What could sound better than that? The spurious addition of fries, that's what! The holy trinity - beef, some sort of fried potato, beef juices!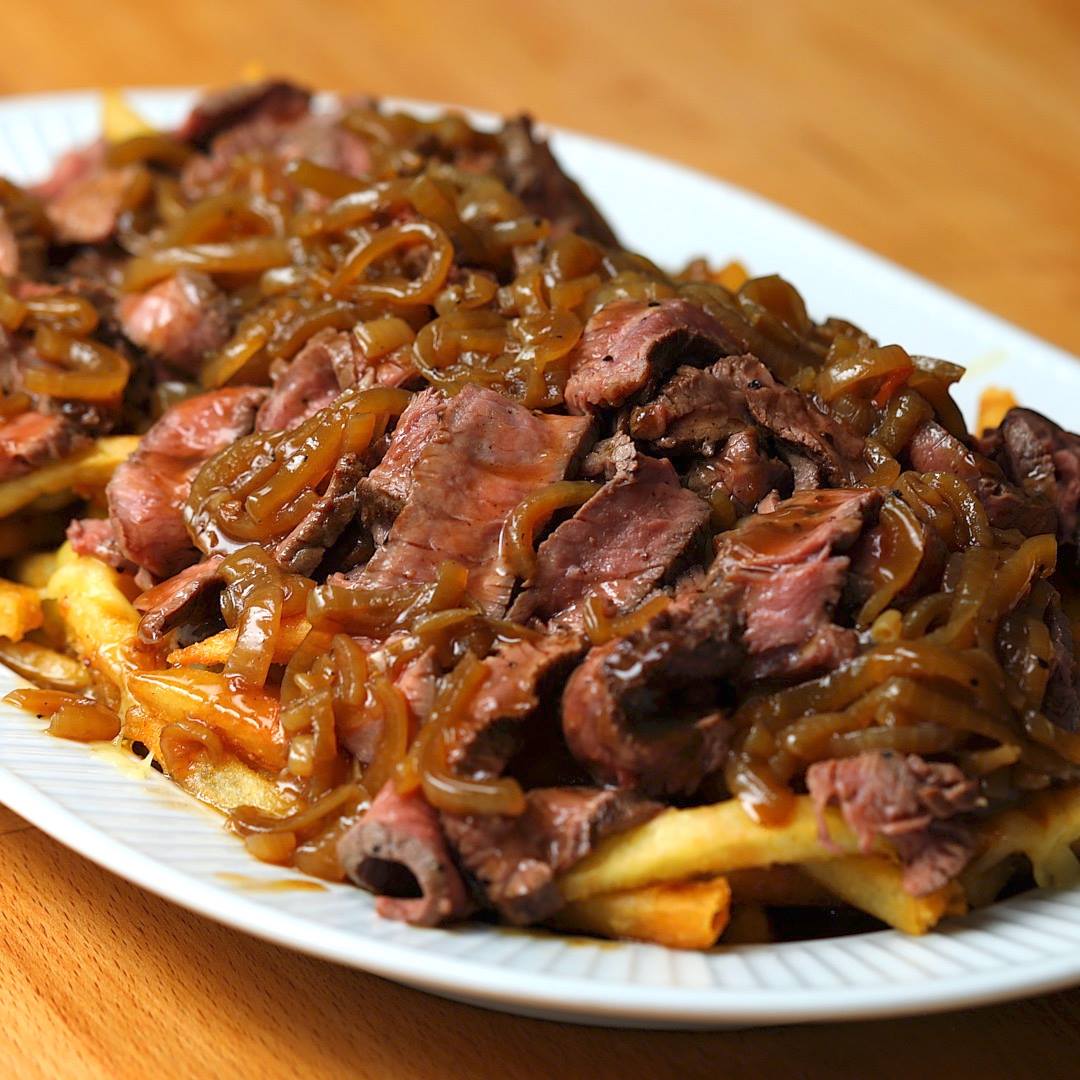 Ingredients
4 rump steaks
2 tbsp groundnut oil
Salt
Pepper
2 onions, thinly sliced
1 small glass of white wine
500ml rich beef stock
1 tbsp Worcestershire sauce
200g cooked fries
1 tbsp cornflour
2 tbsp water
100g mild cheddar
Instructions
Season the steaks and fry them on a very hot heat until cooked to your liking. Leave them aside to rest.
In the same pan add the sliced onions and cook until soft and brown. Deglaze with the white wine, add the beef stock and Worcestershire sauce then reduce. To thicken, whisk the cornflour and water together and add to the jus to thicken. Meanwhile, very thinly slice the steaks.
Fry or oven cook the fries. Scatter with cheddar and grill for a few minutes until melted. Scatter the sliced steak on top and top with gravy, onions and all.
Watch the recipe video here:
French Dip Loaded Steak Fries

Posted by Twisted on Saturday, August 11, 2018