Guacamole Salad
Turn your favorite dip into a healthy and hearty salad.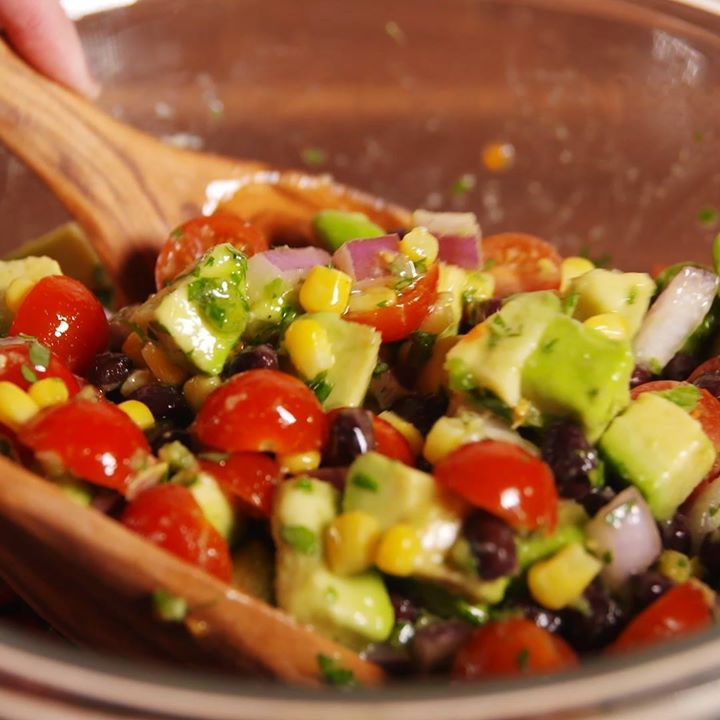 Ingredients
¼ c. extra-virgin olive oil
Juice of 1 lime
¼ tsp. cumin
kosher salt
Freshly ground black pepper
1 pint cherry tomatoes, halved
½ c. black beans, drained and rinsed
½ c. corn
½ medium red onion, finely chopped
1 jalapeno, minced
2 ripe avocados, cubed
2 tbsp. cilantro, chopped
Instructions
In a small bowl, make dressing: Whisk together olive oil, lime juice, and cumin. Season with salt and pepper. Set aside.
In a large bowl, combine remaining ingredients. Toss with dressing until well combined.
Watch the recipe video here:
We could have Guacamole Salad for lunch every, single, day.Full recipe: http://dlsh.it/kdyQZop

Posted by Delish on Sunday, December 31, 2017