Fried Deviled Eggs
Deviled eggs with a crispy, crunchy cheese coating!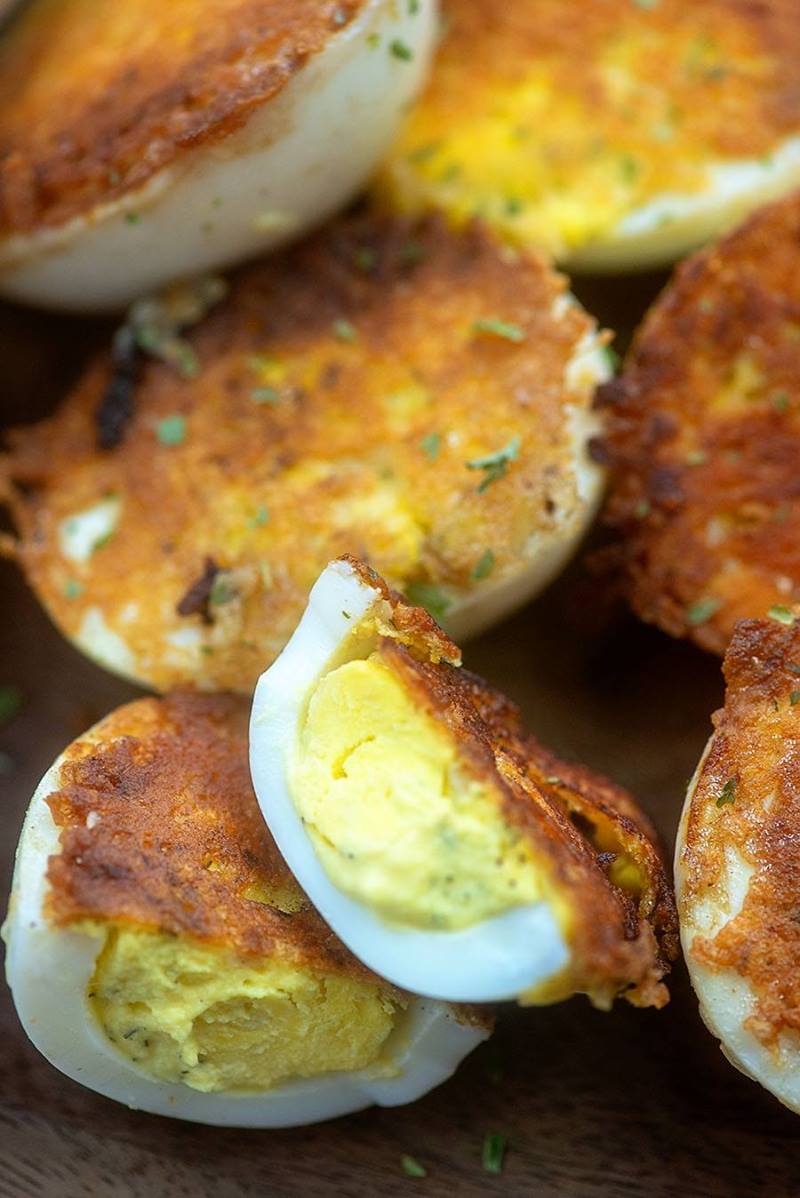 Ingredients
6 boiled eggs
¼ cup mayonnaise
2 teaspoons yellow mustard
1 teaspoon white vinegar
½ teaspoon dill
⅛ teaspoon salt
Avocado spray
1 cup shredded Parmesan
2 tablespoons butter
Instructions
Slice the eggs in half and remove the yolks to a small bowl. Set whites aside.
Add the mayonnaise, mustard, vinegar, dill, and salt to the bowl with the yolks and stir well to combine, mashing the yolks as you stir. When the mixture is mostly smooth, spoon it evenly into the egg whites. Spray the deviled eggs lightly with avocado spray or any non-stick cooking spray.
Place the Parmesan on a plate and press the tops of the eggs into the Parmesan to coat.
Heat a large skillet over medium heat and add one tablespoon of butter. Once the butter has melted and coated the pan, add half of the eggs, cheese side down, to the skillet and cook for 3 minutes or until the cheese is golden and crisp. Carefully remove the eggs to a serving tray.
Add the remaining tablespoon of butter to the skillet and fry the remaining eggs.
Serve immediately.
Watch the recipe video here: