Camembert Smothered Roasties
Cordon Bleu Chicken Bake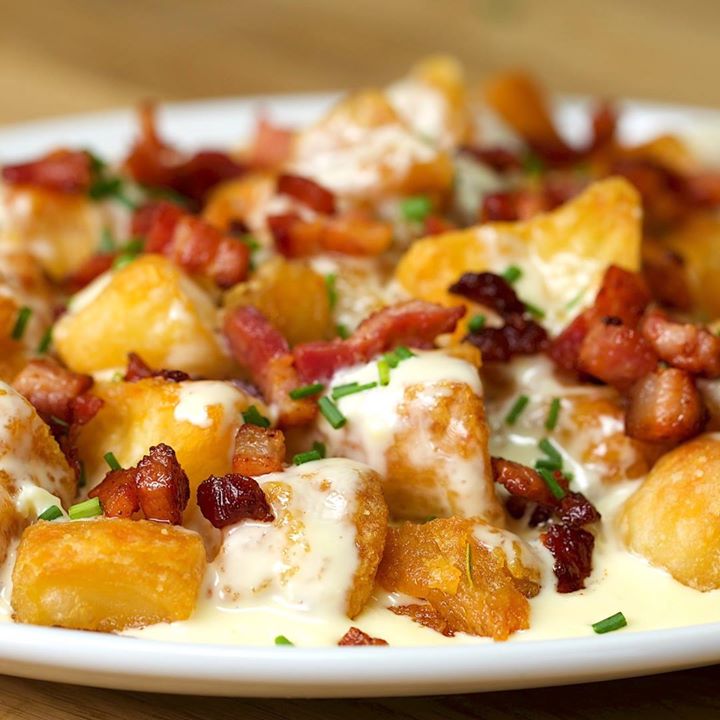 Ingredients
4 chicken breasts
8 slices emmental
8 slices ham
Salt
Pepper
2 tbsp butter
2 tbsp flour
2 cups milk
1 tsp dijon mustard
3 tbsp parmesan
½ cup breadcrumbs
3 tbsp parmesan
¼ cup finely chopped parsley
Instructions
Preheat the oven to 180°/360°F.
Butterfly the chicken breasts and lay them between two sheets of baking paper and bash them with a rolling pin until they are around 1 cm thick. Discard the paper and lay two sheets of cheese over the breasts, followed by two slices of ham, and roll up.
Pack the pieces of chicken snugly in a greased baking dish and season generously.
In a saucepan heat the butter until foaming and whisk in the flour. Allow to brown slightly and then whisk in the milk a little bit at a time to make a smooth sauce. Stir in the parmesan and dijon mustard then season to taste and pour over the chicken roll ups.
In a small bowl mix together the breadcrumbs, parmesan and parsley and sprinkle over the top of the saucy chicken then bake for around 40 minutes or until the chicken is cooked through.
Watch the recipe video here: