Best Baked Oatmeal
A hearty dish of baked oatmeal is a wonderful (and low-key, easy) brunch dish to make ahead for company, but it can also serve as a brilliant meal prep move that will set you up with practically instant breakfasts for the week. We call this our our "best" baked oatmeal recipe because it offers warming spiced flavor without overwhelming the palate, and achieves a delightful level of creaminess, while maintaining just the right amount of toothy integrity from the oats. Crowned with toasty almonds and bright, juicy berries, it's this whole-grain breakfast bake is eye-catching as it is delicious. Serve with cream and maple syrup to sweet to taste.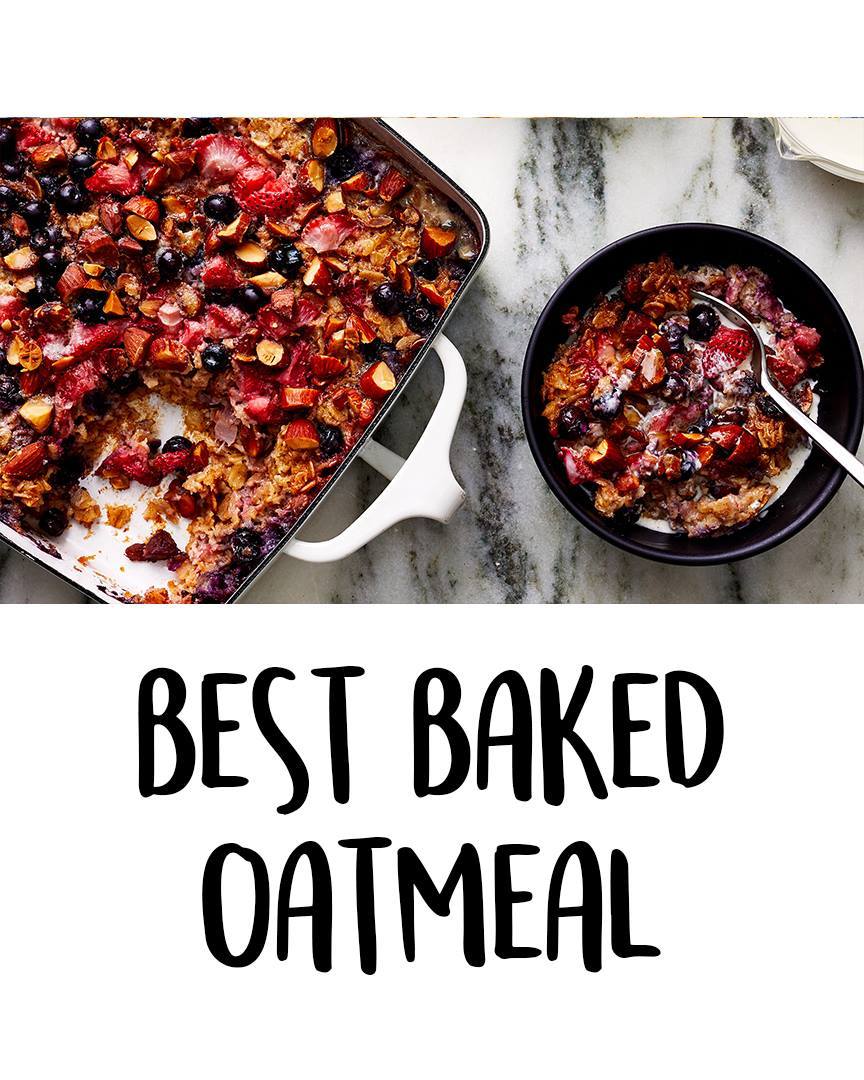 Ingredients
2½ cups uncooked regular rolled
oats
1 teaspoon baking powder
1 teaspoon ground cinnamon
1 teaspoon ground ginger
1 teaspoon kosher salt
1 cup chopped, toasted almonds,
divided
2 cups whole milk
⅓ cup pure maple syrup, plus more
for serving
2 teaspoons vanilla extract
1 large egg, lightly beaten
6 tablespoons (3 oz.) unsalted
butter, melted, divided
1 cup fresh blueberries, divided
1 cup chopped fresh strawberries,
divided
Heavy cream, for serving
Instructions
Preheat oven to 375°F. Stir together oats, baking powder, cinnamon, ginger, salt, and ½ cup of the almonds in a large bowl. Stir together milk, syrup, vanilla, egg, and 3 tablespoons of the butter in a separate bowl. Add oat mixture to milk mixture; stir to combine. Fold in ½ of the berries.
Spoon mixture into an 11- x 7-inch baking dish coated with cooking spray. Top with remaining almonds and berries. Bake in preheated oven until set and golden, 35 to 40 minutes.
Remove from oven. Drizzle with remaining 3 tablespoons melted butter. Serve in shallow bowls; drizzle each serving with heavy cream and maple syrup.
Watch the recipe video here: