The Best Grilled Ribs
When you're in the mood to grill ribs, you're most likely looking for a magically meaty experience—and trust us, there's a reason we call these the best. The texture of these smokey beauties is everything you want. Grilling your ribs over an indirect heat gives them a crispy exterior bark, while the meat stays tender, but not completely falling-off-the-bone tender—you're left with the perfect amount of chew. Baby back ribs are readily available at most any supermarket; when shopping, look for the smaller racks as these tend to have more tender meat.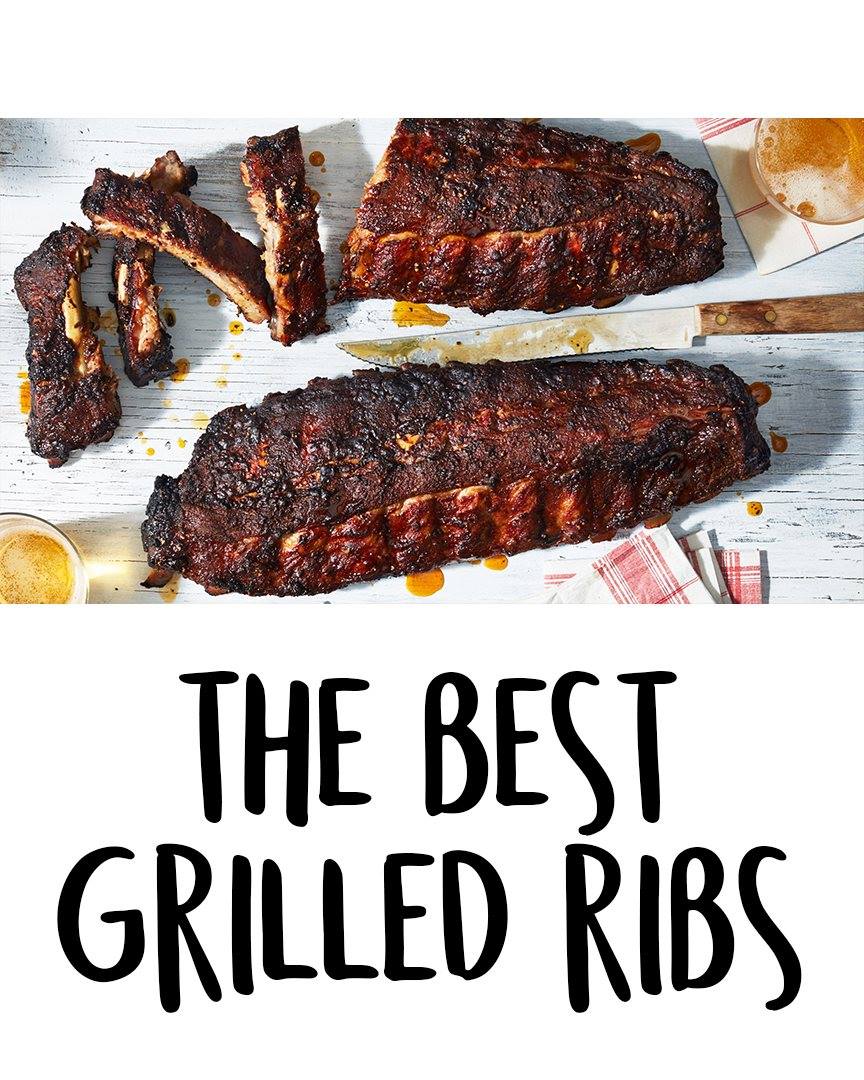 Ingredients
¼ cup packed dark brown sugar
3 tablespoons kosher salt
3 tablespoons smoked paprika
1 tablespoon garlic powder
1 tablespoon dry mustard
1 tablespoon black pepper
3 slabs baby back pork ribs, membrane removed (about 6 lb.)
2 tablespoons olive oil
Instructions
Stir together brown sugar, salt, paprika, garlic powder, dry mustard, and pepper in a small bowl.
Rub ribs with olive oil, and coat evenly with brown sugar mixture, pressing to adhere. Stack ribs together, and wrap tightly with plastic wrap. Place on a baking sheet, and chill 8 hours. Remove plastic wrap, and let ribs stand at room temperature 30 minutes before grilling.
Preheat a gas grill to medium (350°F to 400°F) on 1 side; keep other side unlit. Place rib slabs, meaty side up, on oiled grates over unlit side of the grill, stacking 1 on top of another.
Grill, covered, for 2 hours, rotating bottom slab of ribs to top of stack every 40 minutes. Reduce grill temperature to low (250°F to 300°F); unstack rib slabs, and place side by side over unlit side of grill. Grill ribs, covered, until meat is tender and starts to separate under slight pressure and tips of the bones are exposed about ½ inch, about 30 minutes. Remove ribs from grill, and let rest 10 minutes before serving.
Watch the recipe video here: