Cinnamon Sugar Mini Pancake Muffins
Cinnamon Sugar Mini Pancake Muffins recipe.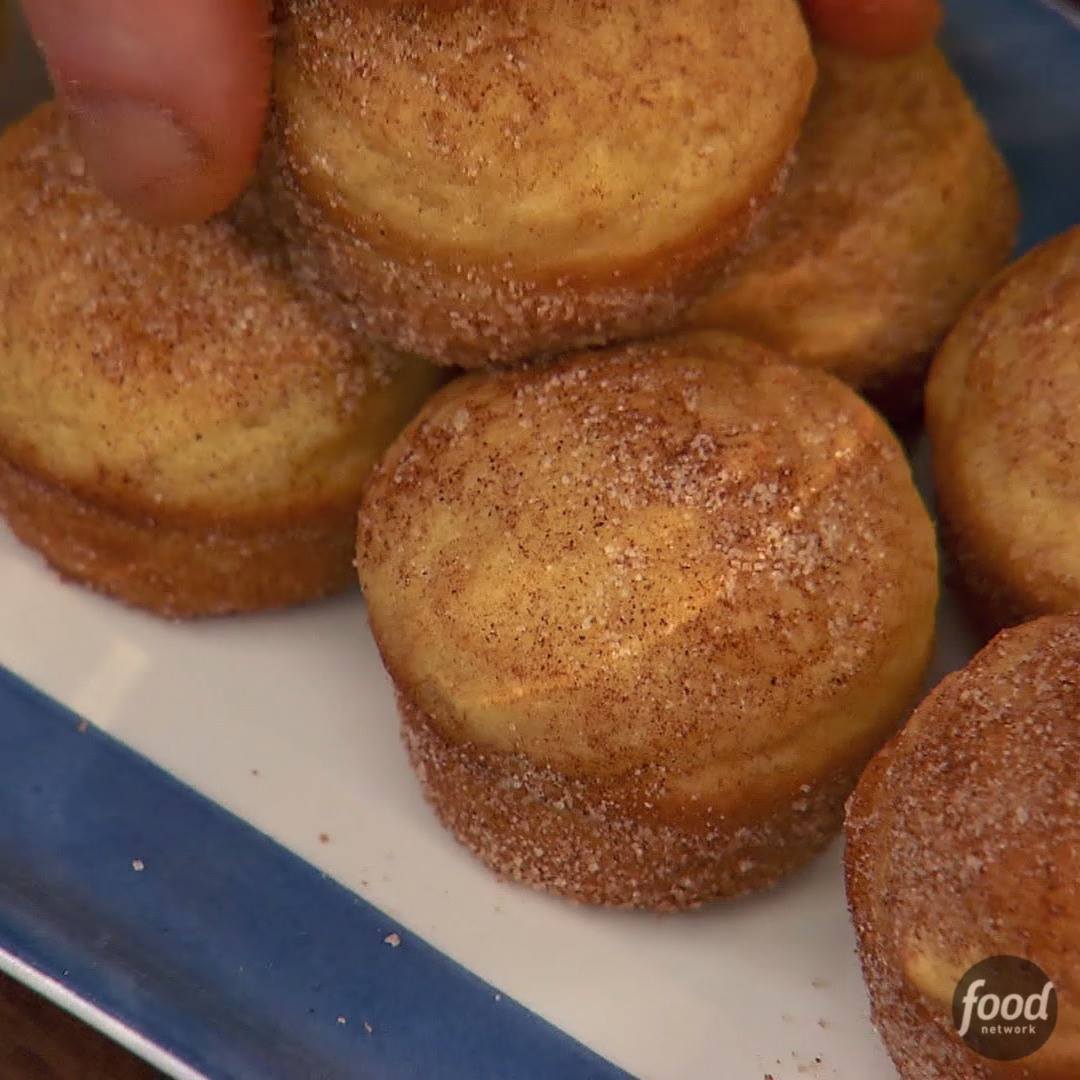 Ingredients
Nonstick cooking spray
1 cup plus 3 tablespoons granulated sugar
1 cup all-purpose flour
1 teaspoon baking powder
½ teaspoon baking soda
¼ teaspoon salt
⅔ cup buttermilk
1 teaspoon pure vanilla extract
1 teaspoon finely grated orange zest
1 stick plus 2 tablespoons melted butter
1 large egg
1 teaspoon ground cinnamon
Instructions
Special equipment: a mini muffin tin
Preheat the oven to 350 degrees F. Spray a mini muffin tin liberally with nonstick spray.
Whisk 3 tablespoons of the sugar, the flour, baking powder, baking soda and salt together in a medium bowl. In another bowl, whisk together the buttermilk, vanilla, orange zest, 2 tablespoons of the melted butter and the egg until just combined.
Add the wet ingredients to the dry ingredients and whisk until just combined. Scoop the batter into the mini muffin tin and bake until a toothpick inserted into the center comes out with a few moist crumbs, 10 to 12 minutes. Cool slightly and then remove from the pan.
Pour the remaining 1 stick melted butter in a small bowl and, in a separate medium bowl, mix together the remaining 1 cup sugar and the cinnamon. Brush the muffin tops with the melted butter and roll in the cinnamon sugar, tapping off any excess. Serve warm.
Watch the recipe video here: