Garlic Prawn Bruschetta Pasta
This pasta is as fresh as a dewy morning in Tuscany, the sun rising over rolling fields of the ripest tomatoes, the sweet call of birds beckoning in a new and glorious basil-scented dawn. We've gone and invited prawns to this bucolic party, succulent, tender and juicy, nestled in a bed of firm to the bite pasta with lashings of grassy, springlike olive oil. Overall, this is summer in a plate - enjoy it while it lasts.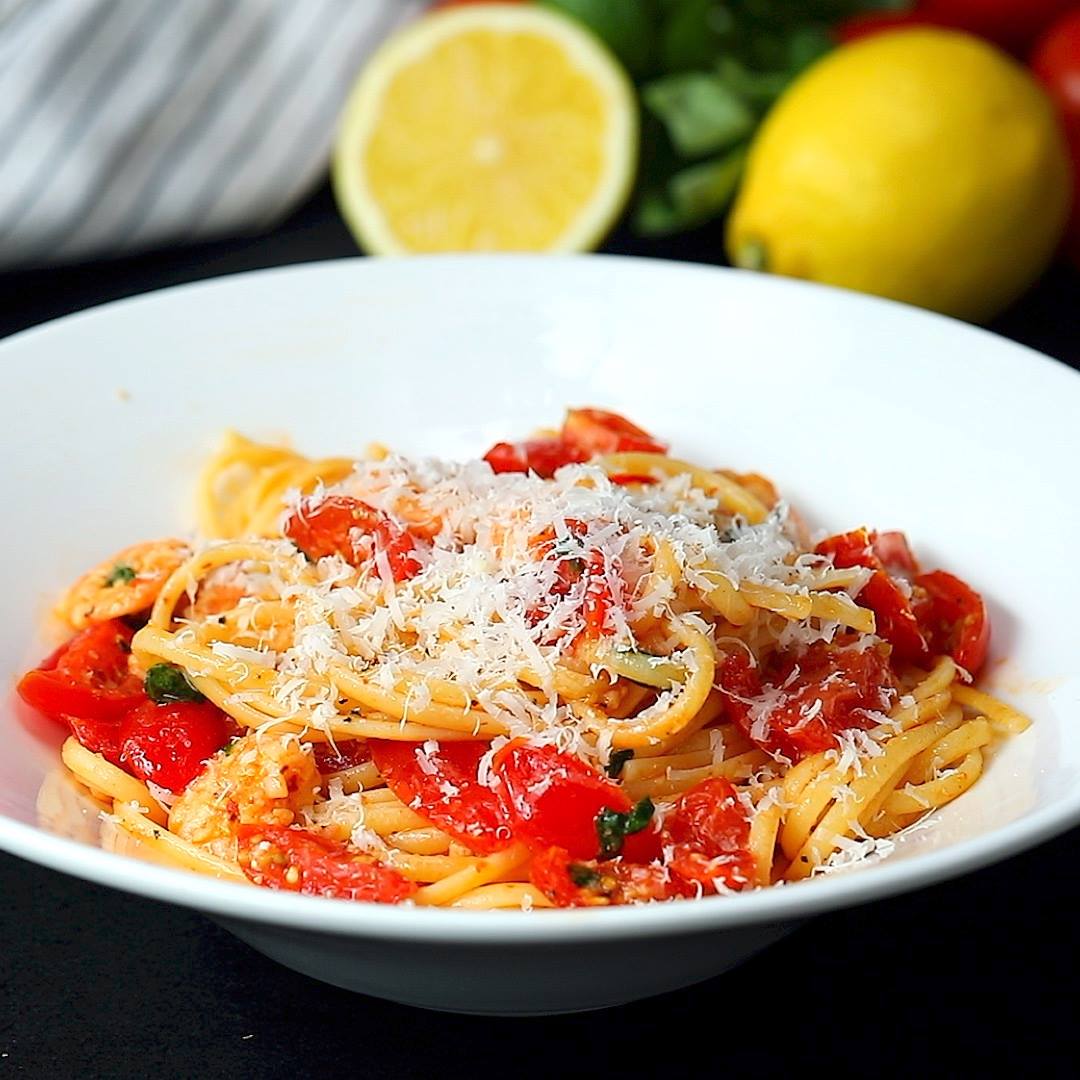 Ingredients
500g mixed cherry tomatoes, very ripe
125ml olive oil
1 tsp sea salt
1 tsp black pepper
Handful torn basil
2 tbsp groundnut oil
300g prawns
1 tsp chilli flakes
3 cloves garlic
200g spaghetti, cooked to packet instructions
Instructions
Quarter the tomatoes and add them a big bowl along with the olive oil, salt, black pepper and basil. Stir it all together and leave to sit for at least 20 minutes.
Cook the pasta as per packet instructions until al dente.
Meanwhile, fry the prawns in the oil until nearly cooked through, then add the chilli flakes and garlic and fry for a further 30 seconds. Take off the heat and stir through the cooked pasta.
Serve, topped with parmesan.
Watch the recipe video here:
Garlic Prawn Bruschetta Pasta

Posted by Twisted on Sunday, August 26, 2018