Creamy Lemon Chicken Pasta Bake
Lemon chicken pasta is incredibly delicous. It's such a smooth sauce with a perfect zing from the lemon. The extra melted cheese and baking allows the sauce to soak into the pasta for all the more slurpy goodness!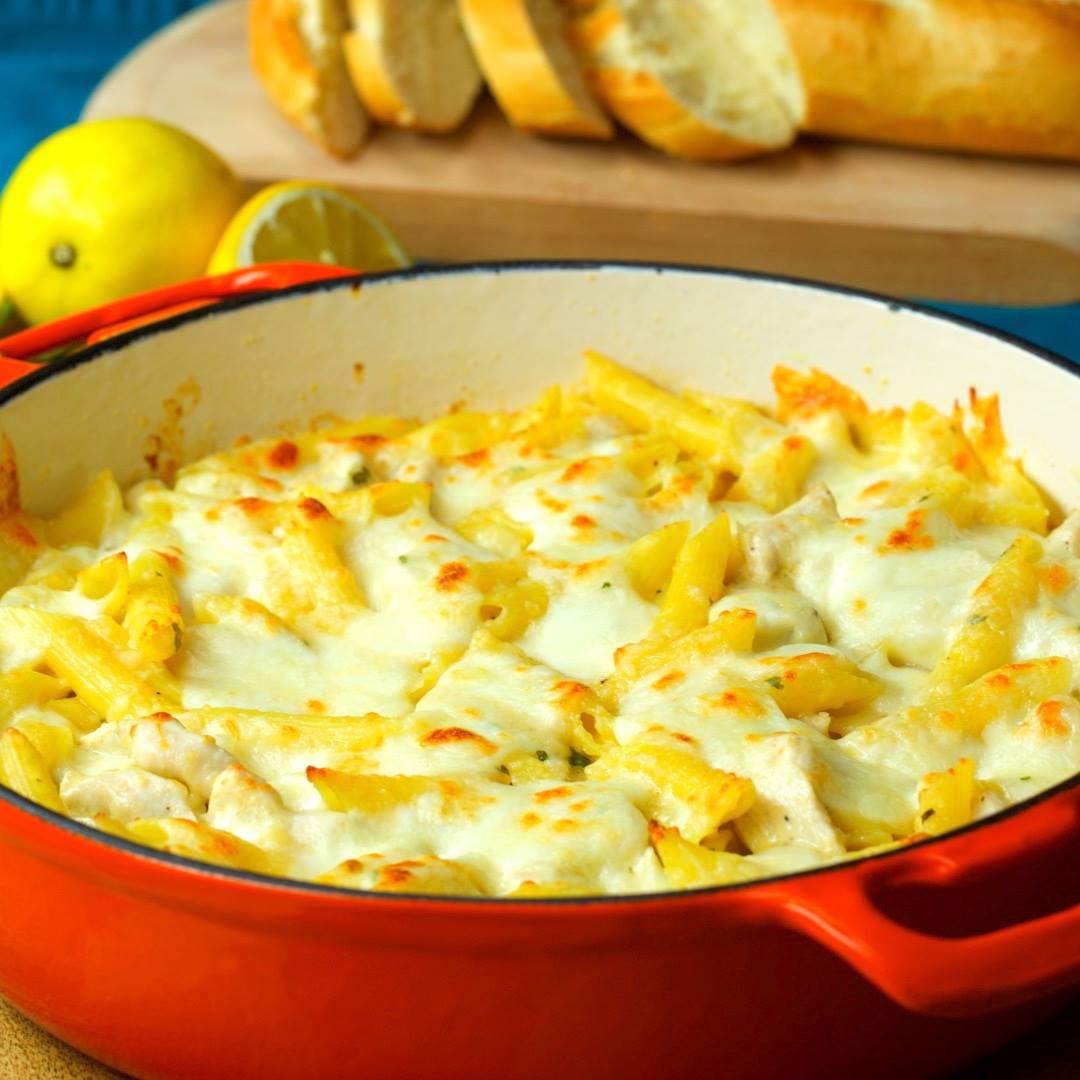 Ingredients
2 tsp oil
3 chicken breasts, sliced
1 tsp oil
2 cloves garlic, minced
1 onion, chopped finely
2 cups heavy cream
¼ cup chicken stock
Juice of 2 lemons
Zest of 1 lemon
Salt and pepper to taste
450g penne, cooked
2 tbsp chopped parsley
¾ cup parmesan cheese
Fresh mozzarella
Instructions
Heat oil in a pan over medium-high heat. Add chicken and season with salt and pepper to taste. Sear until just golden, remove.
Reduce temperature of the pan to medium. Add remaining oil and onion. Cook until softened. Add garlic. Cook until fragrant. Add lemon juice and zest and let reduce slightly. Pour in stock and cream . Bring to a simmer.
Add ½ cup parmesan, pasta, ½ parsley and chicken back to pan. Season with salt and pepper to taste.
Toss to coat
Place into a baking dish. Cover with fresh mozzarella and remaining parmesan cheese. Bake at 180ºC (350ºF) for 10 minutes. Grill for 5 minutes until golden and bubbling.
Sprinkle with remaining parsley, enjoy!
Watch the recipe video here: