Philly Cheesesteak Meatballs
PHILLY CHEESESTEAK MEATBALLS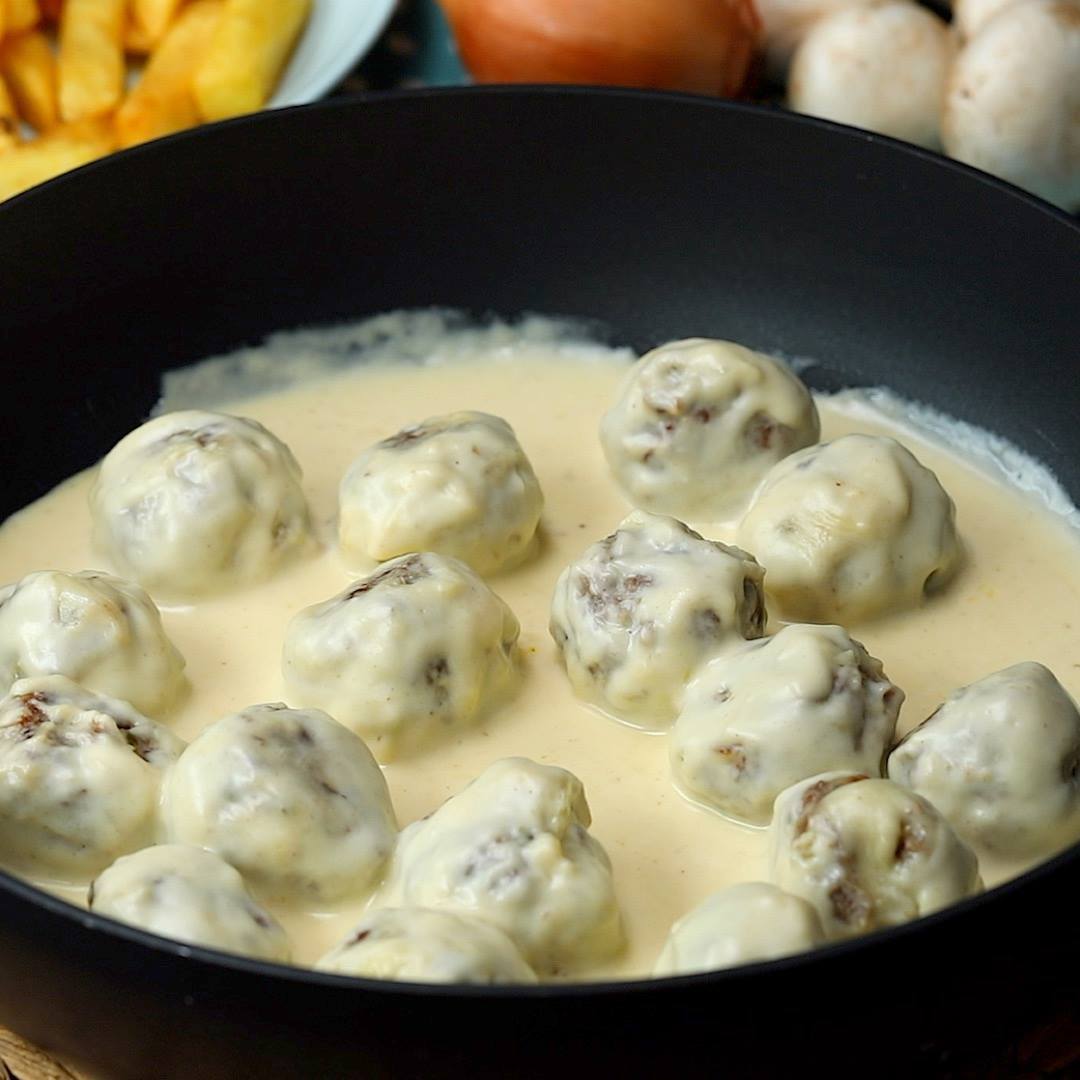 Ingredients
1 tbsp olive oil
1 large onion, finely diced
2 green peppers, finely diced
150g mushrooms, finely diced
1 tbsp butter
2 cloves garlic
500g beef mince
60g breadcrumbs
50 grated parmesan
1 tsp salt
1 tsp pepper
2 eggs, beaten
1 tsp groundnut oil
50g butter
50g plain flour
500ml full fat milk
1 tsp salt
150g cheddar
100g mozzarella
Instructions
Fry the onion, peppers and mozzarella in oil until soft. Add garlic and butter and fry for a further 2 minutes or so. Leave the mix to cool.
Mix together the beef mince, breadcrumbs, parmesan, eggs, salt pepper and cooled duxelles mixture. Fashion into small meatballs and fry in oil.
Remove from the pan and add the butter. Heat until foaming then add the flour. Cook until it smells biscuity and has become a smooth paste.
Gradually pour in the milk, making sure it's incorporated as you do, to make a smooth mix. Add the meatballs back in and stir in the cheese. Gently stir until melted and serve with chips or in a sub.
Watch the recipe video here:
Philly Cheesesteak Meatballs

Posted by Twisted on Monday, August 13, 2018