Cheeseburger Dough Ball Dip Tray
Cheeseburger dip tray - behold a thing of beauty. Gooey cheese sauce. Tiny burgers. Whats not to like?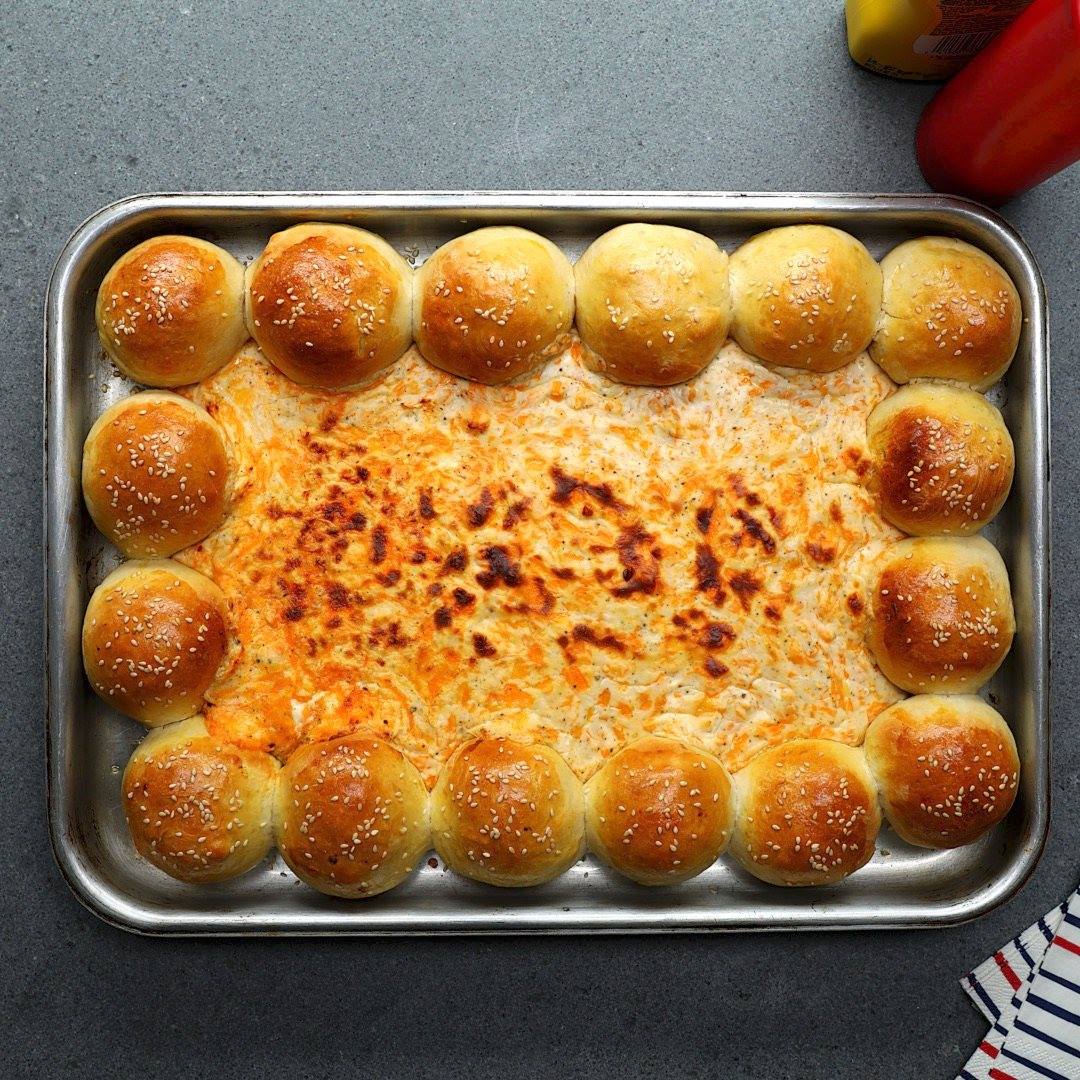 Ingredients
600g beef mince
1 tbsp salt
½ tbsp pepper
1 tsp garlic powder
2 tbsp oil
Sliced American-style cheese
800g pizza dough
1 egg, beaten
2 tbsp sesame seeds
500g cream cheese
200ml cream
300g grated cheddar
1 tsp salt
1 tsp pepper
Instructions
Mix the beef mince with the salt, pepper and garlic powder. Form into small patties.
Heat the oil until very hot and fry the mini burgers in batches.
When they are done, divide the pizza dough into walnut sized balls. Press them flat to make disks, then place a square of American cheese in the middle. Top with a burger and carefully bring up the sides, pinching together to seal the burgers inside.
Place them around the edge of a greased baking tray and bake for around 15 minutes until lightly browned.
Meanwhile, mix the cheeses and cream together and season.
Spoon this mixture into the middle of the tray.
Bake again for around 15 minutes until the cheese dip is bubbling.
Serve with friends!
Watch the recipe video here: