Avocado Ranch
Avocado makes this super creamy with less guilt.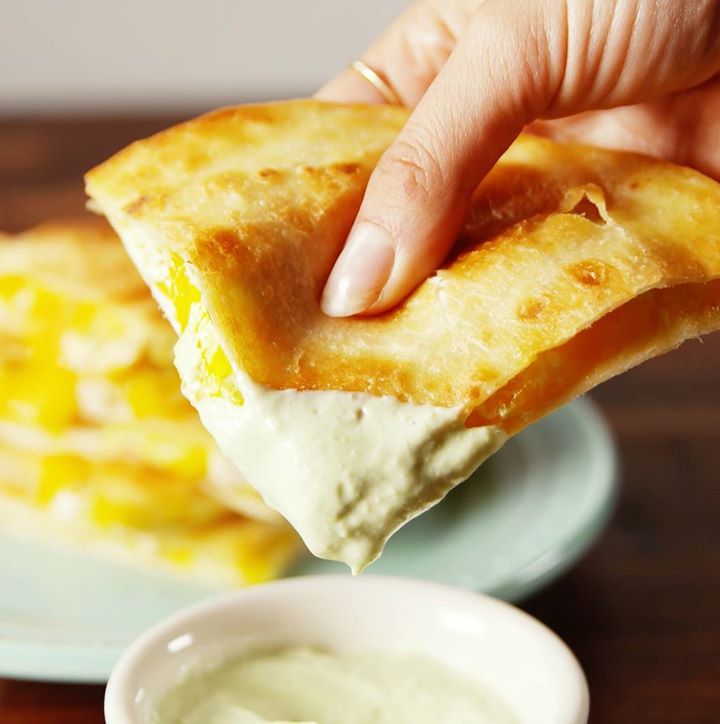 Ingredients
⅓ c. sour cream
¼ c. buttermilk
½ avocado, diced
1 tsp. garlic clove, chopped
Juice of 1 lime
kosher salt
Freshly ground black pepper
Instructions
In a food processor, combine sour cream, buttermilk, avocado, garlic, and lime juice.
Season with salt and pepper and pulse until smooth.
Use it in your quesadillas and burritos, or serve it as a dip!
Watch the recipe video here:
PSA: You can make Taco Bell's avocado ranch at home. Full recipe: http://dlsh.it/IlcYboP

Posted by Delish on Thursday, August 24, 2017