Pickle Reubens
Less carbs, more pickles.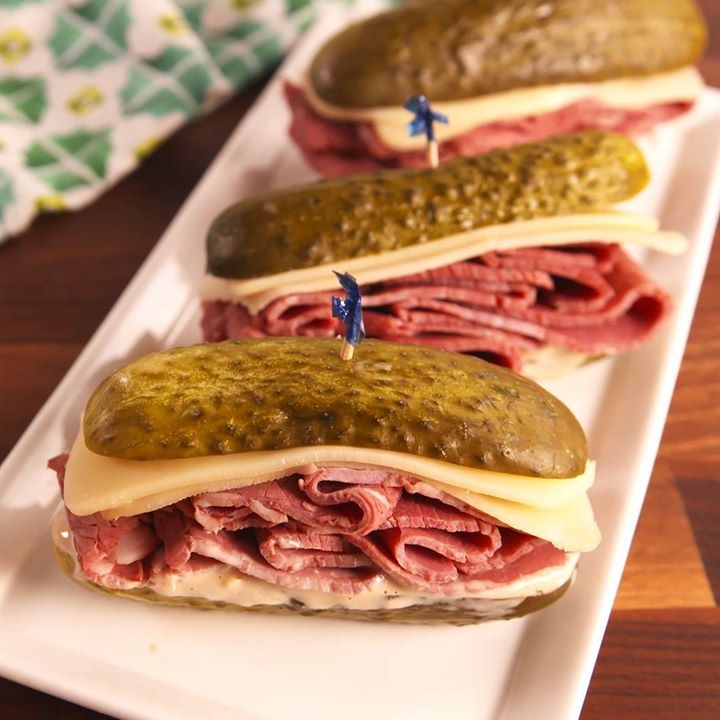 Ingredients
3 large pickles
¼ c. mayonnaise
1 tbsp. ketchup
1 tbsp. Relish
1 tsp. Worcestershire sauce
kosher salt
¼ lb. corned beef, thinly sliced
3 Slices swiss cheese
Instructions
Slice pickles in half lengthwise. Using a spoon, scoop out the seeds.
In a small bowl, make sauce: Whisk together mayonnaise, ketchup, relish, and Worcestershire sauce.
Spread sauce on bottom "bun" of pickles. Top with corned beef and cheese. Top with top pickle "bun" and secure with toothpick if desired. Serve.
Watch the recipe video here:
Pickle lovers, these reubens are so good you'll forget they're low-carb. Full recipe: http://dlsh.it/Y3bcJWn

Posted by Delish on Tuesday, January 2, 2018