Cheesy Chilli Dog Pasta
Sloppy, cheesy, scattered with suspect and erroneous meats - this is Twisted at it's finest, boundary destroying, joyous best. Ever wanted a chilli dog but really wanted pasta too? Well now you can.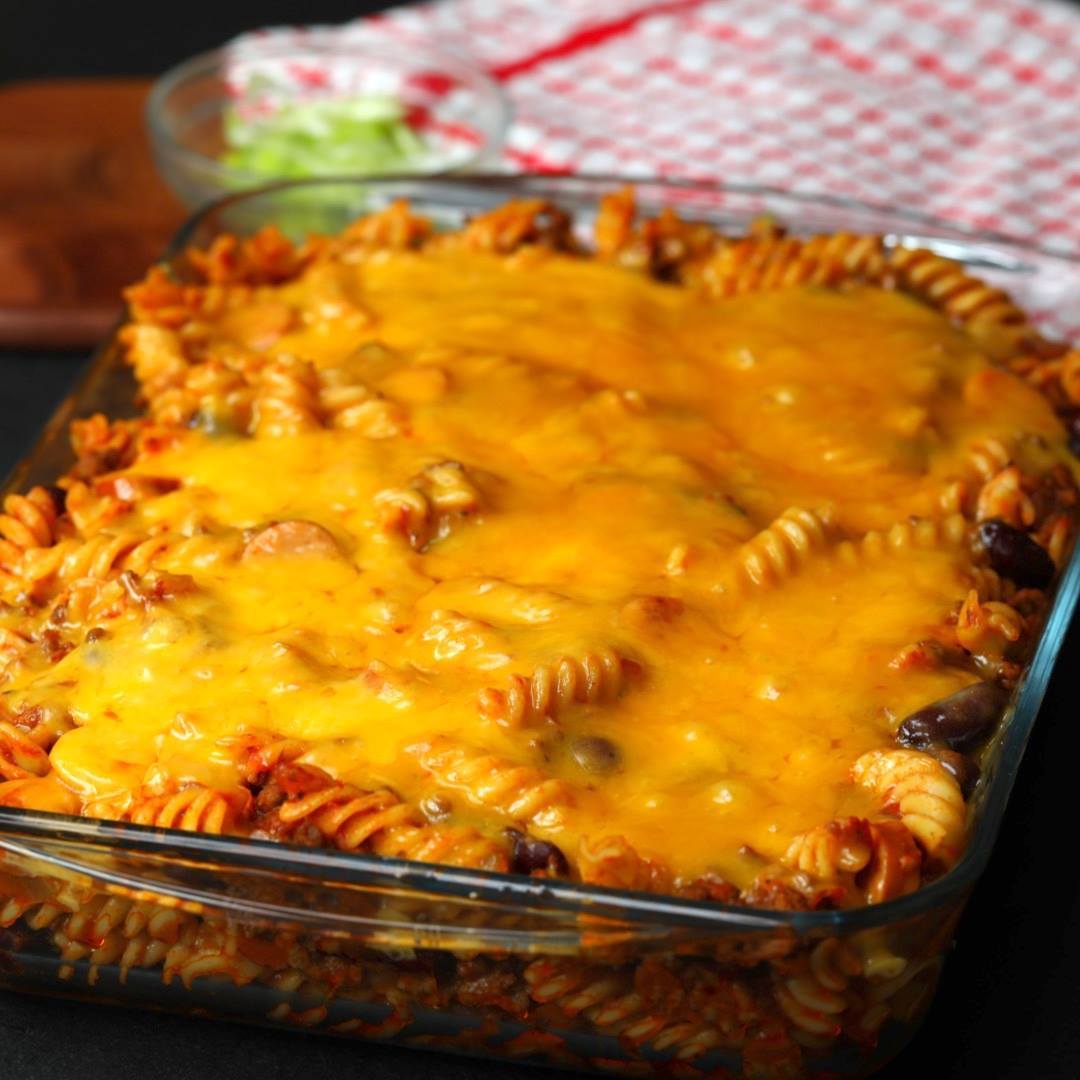 Ingredients
1 tbsp oil
1 large onion, finely chopped
3 cloves garlic, crushed
800g beef mince
1 tsp cumin
1 tsp paprika
1 tsp cayenne pepper
1 tsp hot chilli powder
1 tbsp oregano
1 tsp salt
2 can tomatoes
300ml beef stock
6 hot dogs, chopped into slices
300g penne, cooked to packet instructions
200g cheddar
3 spring onions, thinly sliced
Instructions
Heat the oil and fry the onion until soft. Add garlic and fry for a further minute or so, then add the beef mince and stir until browned all over.
Add the spices and seasoning and stir, then pour in the tins of tomatoes and stock. Add the chopped hot dogs and stir to combine, then allow to simmer to a thick sauce.
Pour in the penne, mix together, then pour into an ovenproof dish. Scatter the cheese on top and bake for 15 - 20 minutes until cooked through and bubbling.
Scatter with spring onions and serve.
Watch the recipe video here:
Cheesy Chilli Dog Pasta

Posted by Twisted on Wednesday, June 27, 2018