Caramel Blooming Apples
We've all been to a fair and had the quintessential Blooming Onion...but have you ever had a blooming apple?? The fun, fried and delicious apples topped with ice cream and caramel are the perfect fall treat!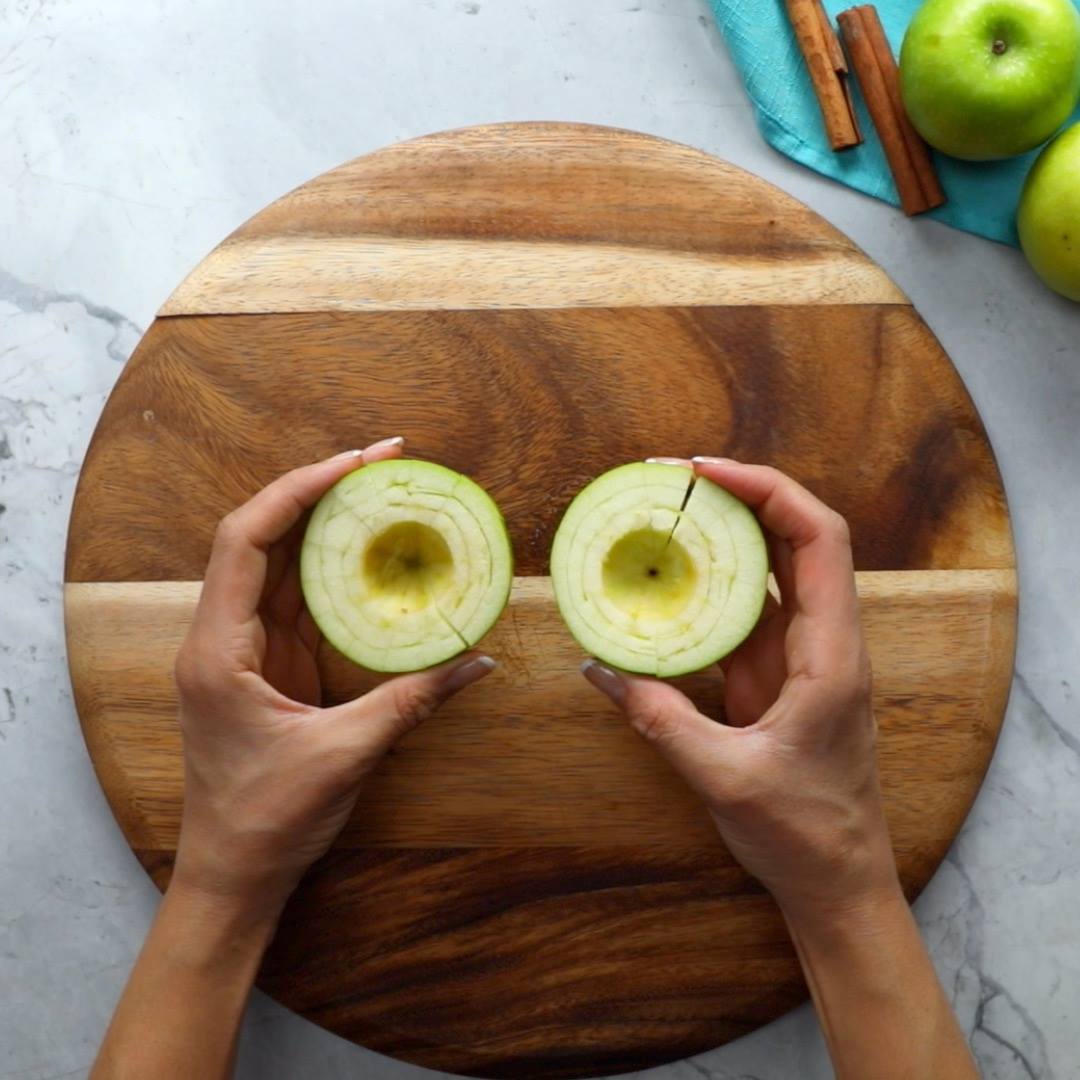 Ingredients
4 Granny Smith apples
1 cup plain flour
¼ cup +2 tbsp milk
2 tbsp sugar
2 eggs
1 tsp cinnamon
2 tsp rum
Vanilla ice cream
Caramel sauce
Oil for frying
Instructions
Cut apples in half. Use a melon baller (or a teaspoon) to scoop out the core. Using a paring knife, make three circular cuts in apple. Place apple cut-side-down on a cutting board and slice crosswise without cutting the base.
Place apples on a plate and microwave for 2 minutes to soften and help open up. Let cool
Meanwhile, in a large bowl whisk together flour, milk, sugar, eggs, cinnamon, and rum until a smooth batter Is formed.
Heat oil to 170ºC.
Dip each apple in the batter and make sure that the batter gets into the slits. Fry cut side down first. Flip when golden and continue cooking until all golden brown.
Remove and drain on a paper towel.
Top with a scoop of vanilla ice cream and drizzle with caramel sauce, enjoy!
Watch the recipe video here:
Caramel Blooming Apples

Posted by Twisted on Monday, October 1, 2018