3-Ingredient Cherry-Almond Pie Cups
You raved about our 2-Ingredient Apple Pie Cups—this cherry version is just as easy (and praiseworthy), thanks to Pillsbury™ cinnamon rolls and a killer almond-spiked filling.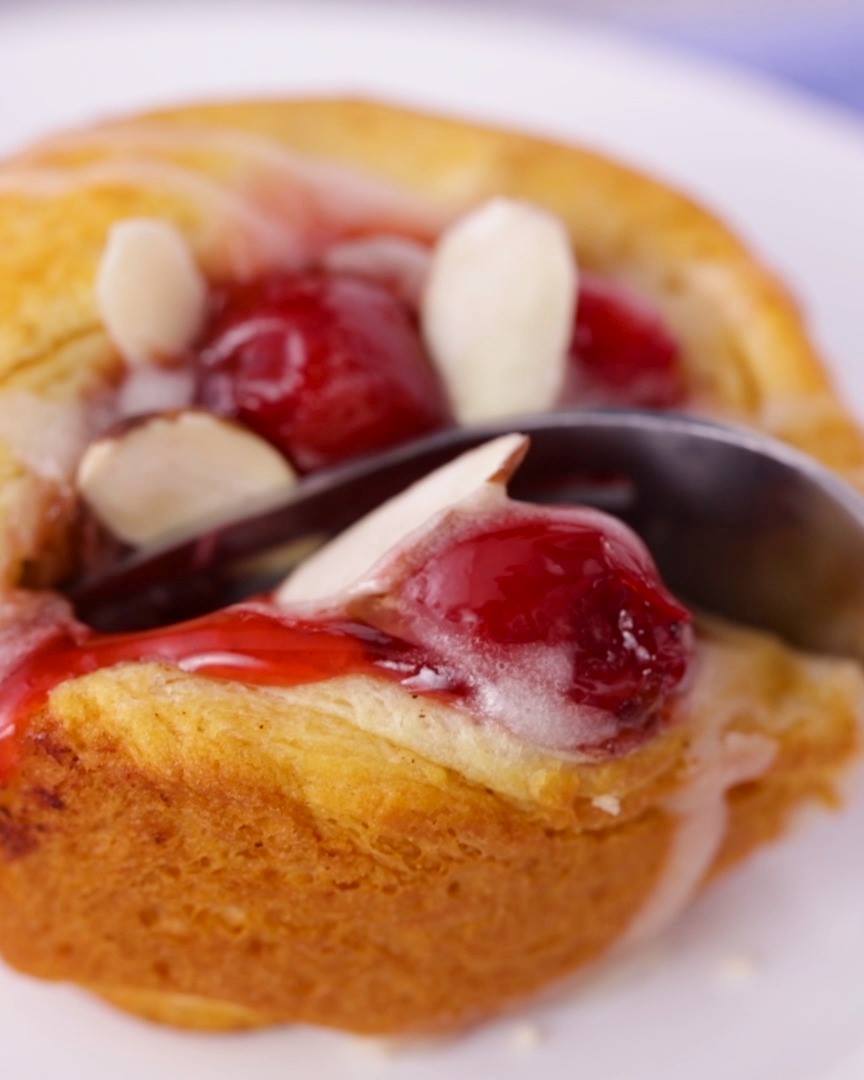 Ingredients
1 can (13 oz) Pillsbury™ refrigerated flaky cinnamon rolls with buttercream icing SAVE $
¾ cup more fruit cherry pie filling (from 21-oz can)
2 tablespoons sliced almonds
Instructions
Heat oven to 375°F. Spray 8 regular-size muffin cups with cooking spray. Set icing aside. Separate dough into 8 rolls. Press into and up sides of muffin cups, making sure seams of dough are pressed together.
Spoon heaping tablespoon pie filling into each dough-lined cup. Bake 14 to 18 minutes or until golden brown; cool in pan 5 minutes.
Transfer icing to small microwavable bowl. Microwave uncovered on High 5 to 10 seconds or until thin enough to drizzle. Loosen rolls carefully, and transfer to serving plate; drizzle icing over rolls, and garnish with almonds. Serve warm.
Watch the recipe video here: