Grilled Nutella Marshmallow Sandwich
If any of you know me, you know that I could eat a sandwich every day for the rest of my life. Even if it is a dessert one! The creamy Nutella and gooey mallows blend so well together! This is by far the most delicious dessert I have ever tasted! The fact that it has only 4 ingredients is the best part about it! It barely took any time to cook!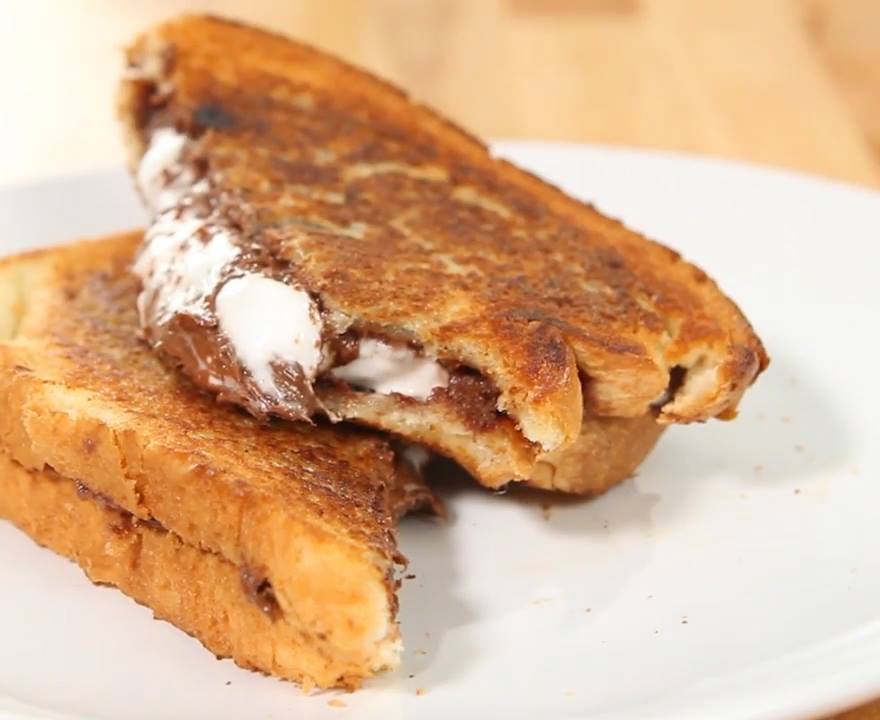 Ingredients
White Bread
Butter
Nutella
Mini Marshmallow's
Instructions
Coat pan with butter.
Spread Nutella on one side of the sandwich.
Lay the plain side of bread on the pan where butter is.
Place mini marshmallow's.
Spread more Nutella on other piece of bread.
Butter the top of bread when done spreading Nutella.
Flip until marshmallows are melted and sandwich is toasted.
Enjoy!
Watch the recipe video here: