Instant Pot Cranberry Chicken
I love how I can whip together a mini-luau in only 40 minutes in this great Instant Pot recipe. Kids love this succulent chicken, and I guarantee there won't be a single piece of pineapple left. This is the best use of cranberry sauce since Thanksgiving! The tartness of the cranberries marries perfectly with the sweetness of the pineapple and turns boring weeknight chicken into something memorable. This is a super easy dump-and-go recipe. In fact, you can freeze the ingredients together in a plastic bag and start from frozen. Just increase the cook time to 25 minutes. If you use regular (not whole berry) cranberry sauce, you may want to add ⅓ cup of water or broth to make sure you have enough liquid to come to pressure, and avoid the dreaded "burn notice".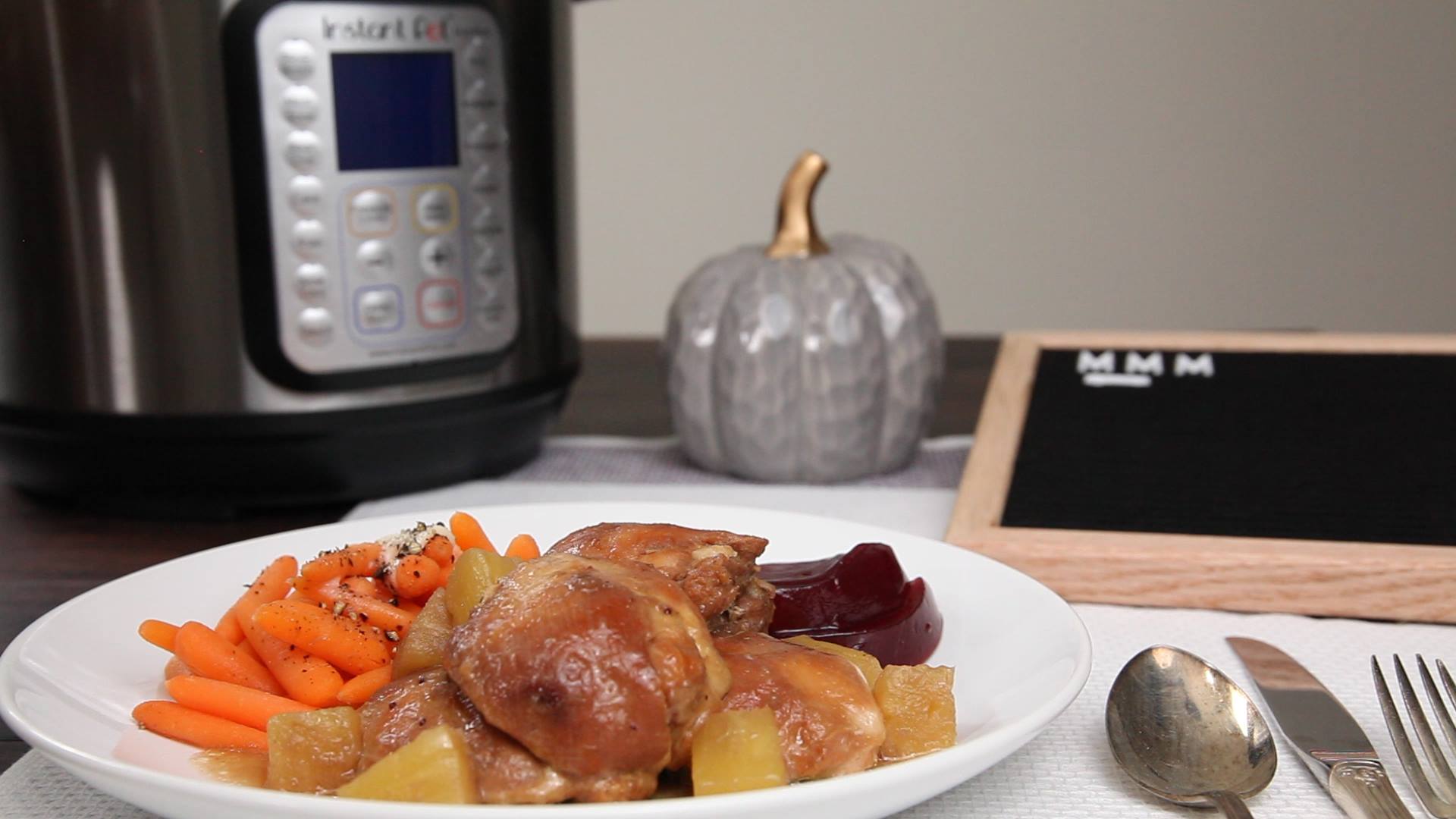 Ingredients
1 14 oz can of cranberry sauce with whole berries
1 14-20 oz can pineapple chunks, drained
1 tbsp brown sugar
2 tsp kosher salt
6 boneless, skinless chicken thighs
Instructions
Mix together cranberry sauce, drained pineapple, sugar and salt in Instant Pot.
Nestle chicken thighs in the sauce a single layer, turning once to coat.
Secure the lid, making sure the vent is closed.
Using the display panel select the MANUAL function*. Use the +/- keys and program the Instant Pot for 15 minutes.
When the time is up, let the pressure naturally release for 10 minutes, then quick-release the remaining pressure.
Serve with stuffing, rice or egg noodles.
Watch the recipe video here: