Hot Dog Camembert Dip Ring
Hot Dog Camembert Dip Ring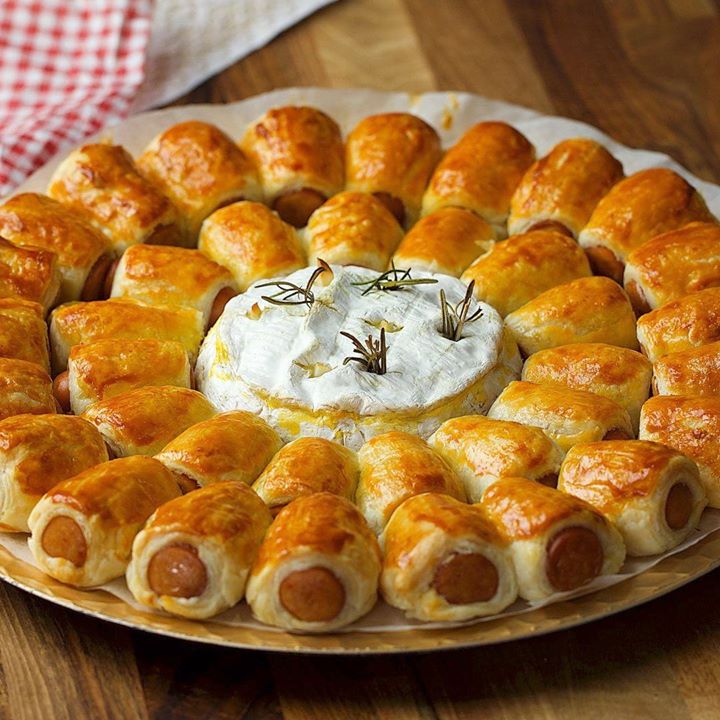 Ingredients
2 large sheets puff pastry
18 hot dogs (depending on size and girth)
3 egg yolks, beaten
1 camembert
1 clove garlic, cut into slithers
1 sprig rosemary, cut into smaller sprigs
Instructions
Cut the pastry into rectangles that wrap neatly round a whole hot dog with a little room to overlap. Brush the overlap with beaten egg yolk and then roll each hot dog up in pastry. Cut each into three sections.
Place the camembert in the middle of a lined pizza tray and arrange the hot dogs in two rings around it, pointing outwards like spokes on a wheel.
Cut slits in the camembert and poke in the rosemary and garlic.
Brush the pastry wrapped hot dogs thoroughly with egg yolk and bake for 35 - 40 minutes until the pastry has puffed up and turned a deep golden brown.
Cut the lid off the camembert and rip off the individual sausages and dip in the cheese.
Eat (with friends).
Watch the recipe video here:
Hot Dog Camembert Dip Ring

Posted by Twisted on Wednesday, November 29, 2017