Bacon Wrapped Jalapeño Popper Bread
Bacon Wrapped Jalapeño Popper Bread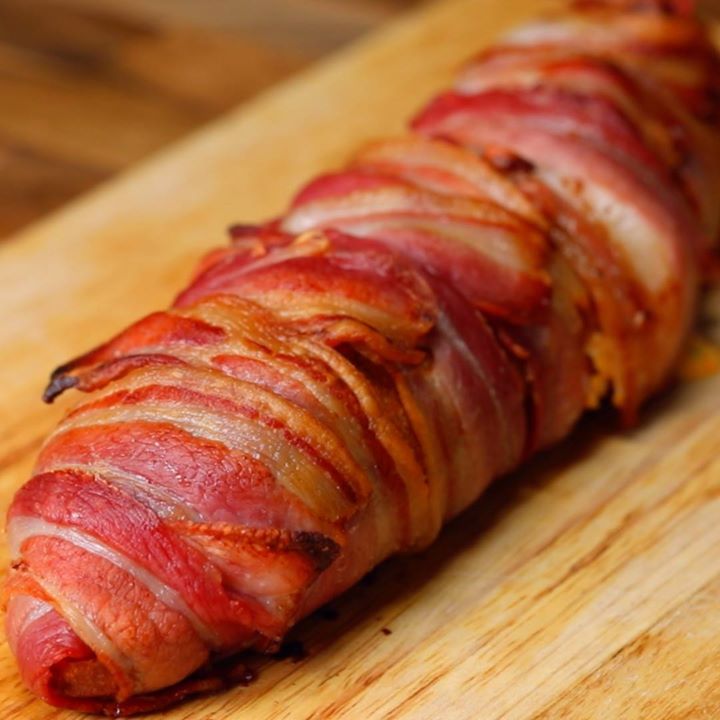 Ingredients
500 g cream cheese, softened
1 cup grated cheddar
1 cup grated mozzarella
3 jalapeños, finely diced
½ tsp pepper
3 baguettes
Bacon rashers
Instructions
Pre-heat oven to 190ºC.
In a large bowl mic together cream cheese, cheddar, mozzarella, jalapeños and pepper until combined.
Cut baguette in half and scoop out some of the insides. Save for breadcrumbs.
Fill each cavity with the mix. Place top half back on top of bottom half.
Arrange bacon flat on a parchment-lined baking sheet. Top with one baguette and wrap with bacon.
Bake the oven for 20-30 minutes until bacon is cooked and golden.
Enjoy!
Watch the recipe video here: