Instant Pot Chicken Soup
This chicken noodle soup may be simple, but nothing's wrong with that. Your Instant Pot or pressure cooker of choice makes this comforting and savory classic in just an hour.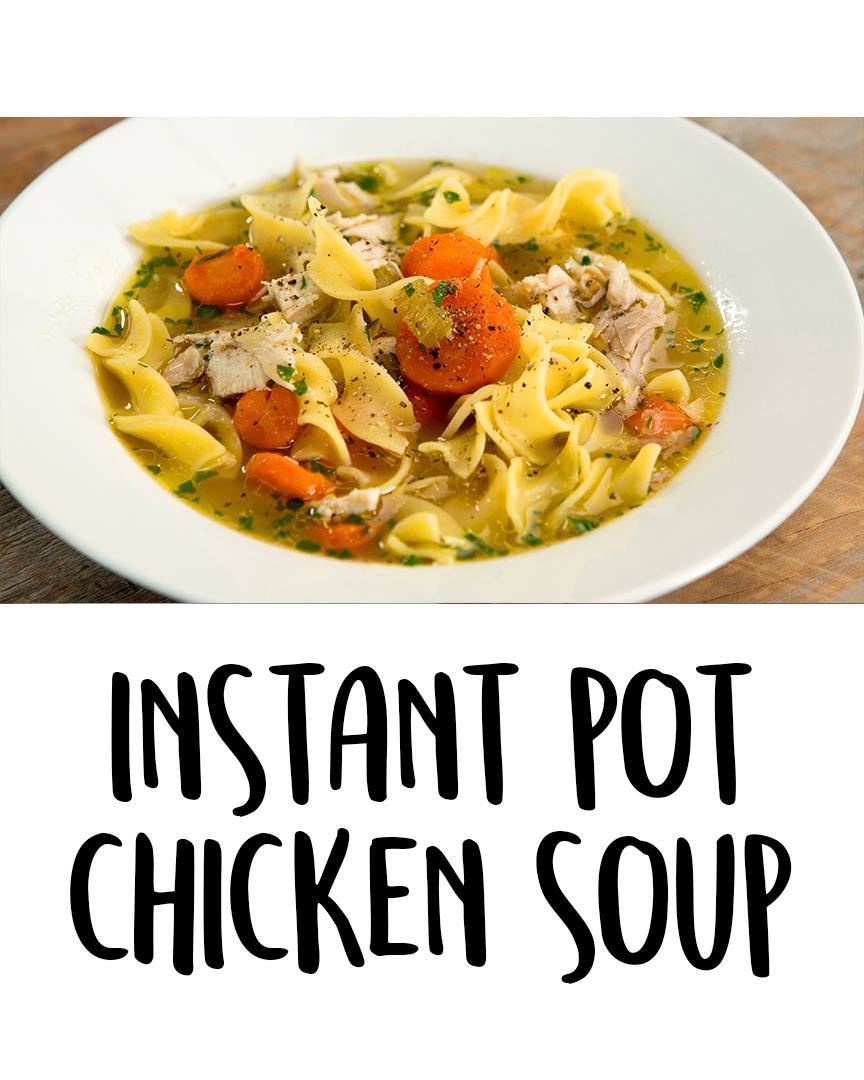 Ingredients
2 tablespoons unsalted butter
1 cup diced yellow onion (from 1
medium onion)
1 cup sliced carrots (from 3 medium
carrots)
¾ cup sliced celery (from 2 stalks)
2 garlic cloves, nely chopped
2 teaspoons kosher salt, divided
1 teaspoon black pepper, divided
1 teaspoon chopped fresh thyme
1 bay leaf
1 (3-lb.) whole chicken
4 cups water
2 cups chicken broth
6 ounces wide egg noodles
2 tablespoons chopped fresh atleaf parsley
Instructions
Press the sauté setting on the Instant Pot, and add butter. Add onion, carrots, celery, garlic, 1½ teaspoons of the salt and ½ teaspoon of the pepper to melted butter. Cook, stirring often, until onions begin to turn translucent, about 3 minutes.
Stir in thyme and bay leaf. Place chicken on top of vegetables, and sprinkle with remaining ½ teaspoon salt and pepper. Add water, and secure lid. Cook on high pressure for 17 minutes. Carefully release pressure using the manual release method; carefully remove lid. Press "cancel", and transfer chicken to a platter.
Set Instant Pot to sauté. Add chicken broth to cooked vegetables, and bring mixture to a boil. Stir in egg noodles. Cook, stirring occasionally, until pasta is al dente, about 8 minutes. While pasta cooks, shred the meat; discard chicken skin and bones. Discard bay leaf. When noodles are cooked, turn Instant Pot off, and stir in shredded chicken and parsley.
Watch the recipe video here: