Camembert Fondue Tower
Camembert Fondue Tower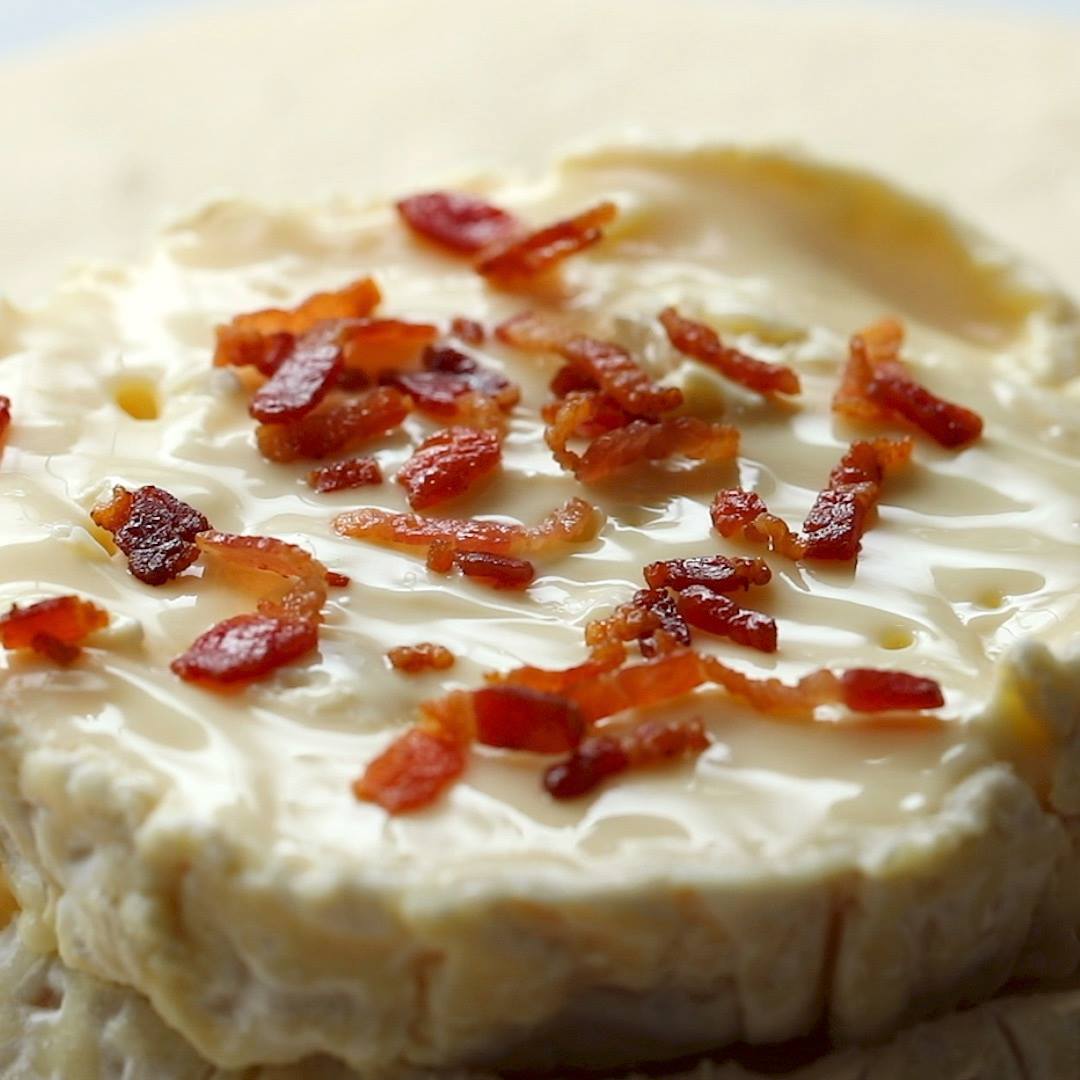 Ingredients
100g butter
2 cloves garlic
1 tbsp dried parsley
1 tsp salt
1 small loaf sourdough bread
500g bread dough
4 camembert
50g bacon, chopped and fried
Instructions
Preheat the oven to 180°C/360°F.
To make the garlic butter mix together the butter, garlic, salt and dried parsley.
Make the garlic bread toast dippers - cut the loaf into strips and brush with the garlic butter. Bake for 20 minutes or until golden brown.
Meanwhile, trim the tops and bottoms of the camembert off (leave one with it's bottom skin on to be at the bottom of the pile).
Roll out the bread dough and place this camembert, skin side down, in the middle. Scatter with bacon pieces and place another camembert on top, followed by another one with bacon pieces, until all four are balanced on top of each other.
Bring the dough up around and pinch together to seal the camembert in. Wrap another piece around it to seal it in even more.
Bake for around 20 minutes until the dough is golden and the camembert has melted.
Serve with the warm garlic bread dippers.
Watch the recipe video here:
Camembert Fondue Tower

Posted by Twisted on Thursday, October 18, 2018