Giant Spicy Pepperoni Pizza Roll
This Giant Spicy Pepperoni Pizza Roll is quite a game changer. Fill it with more of your favourite pizza toppings and be sure to share it!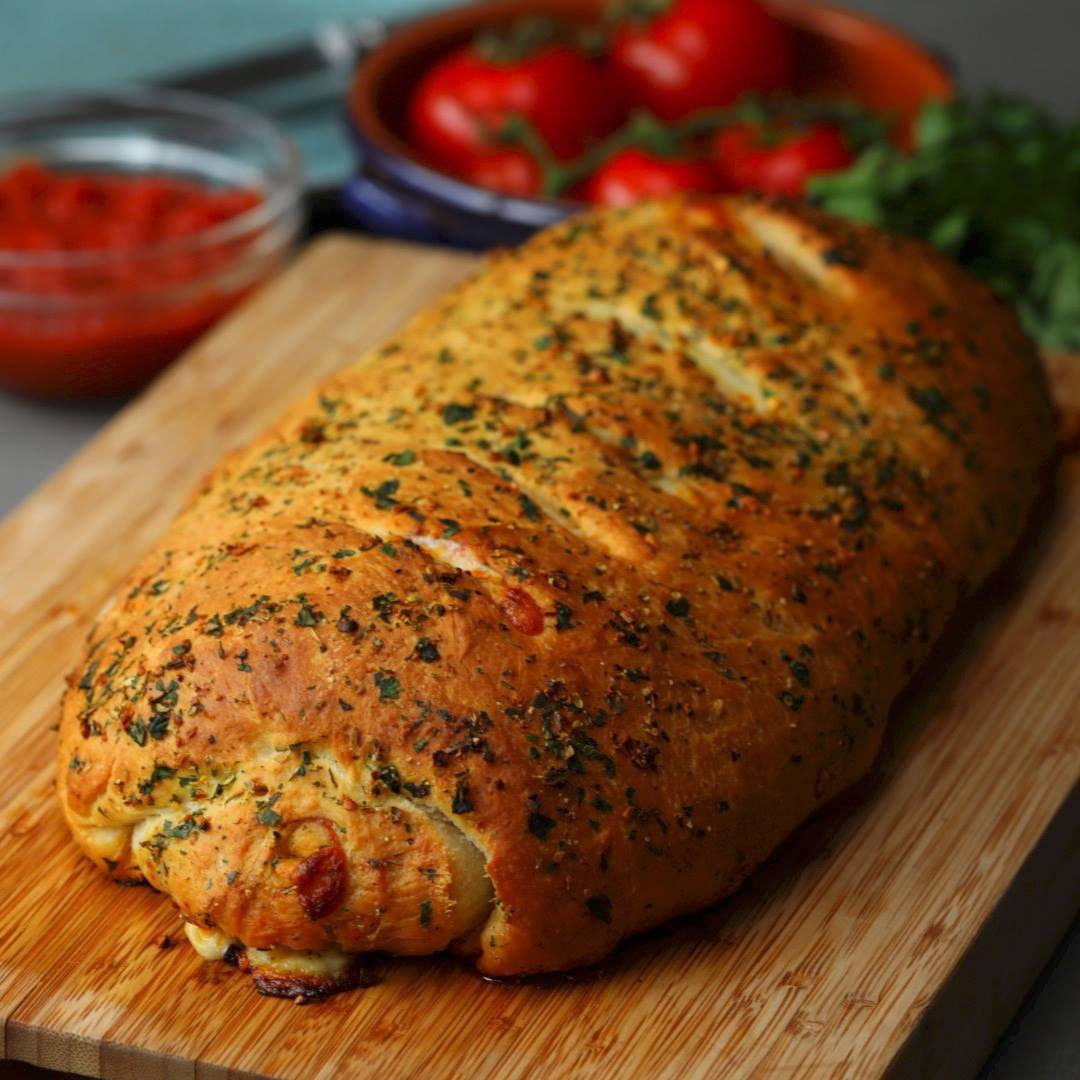 Ingredients
3 cloves garlic, finely chopped
⅓ cup olive oil
1 tsp oregano
½ tsp pepper
500g pizza dough
Sliced mozzarella
Sliced Pepperoni
Chopped Jalapeños
2 tbsp chopped parsley
Instructions
Pre-heat oven to 200ºC/400ºF.
Mix together garlic, olive oil, oregano and pepper. Set aside.
Roll out dough into a large rectangle about ¼-inch thick.
Brush with garlic oil leaving abut 1" around the edges. Top with a layer of mozzarella followed by pepperoni, jalapeños and repeat, finishing with mozzarella.
Fold over the bottom edge and the sides. Roll into a tight log and and pinch the edges to seal.
Place on a parchment lined baking sheet. Add parsley to remaining garlic oil and brush generously over top.
Cut 5 slits in the top not too deep using scissors.
Bake for 30-40 minutes until golden brown and centre bread is cooked.
Slice and enjoy!
Watch the recipe video here: