Instant Pot Chicken Wings
Make homemade wings in minutes with some help from your Instant Pot. Everyone's favorite pressure cooker get your chicken wings cooked through quickly, while the broiler crisps them up. Serve with crunchy veggie sticks and the sauce of your choosing.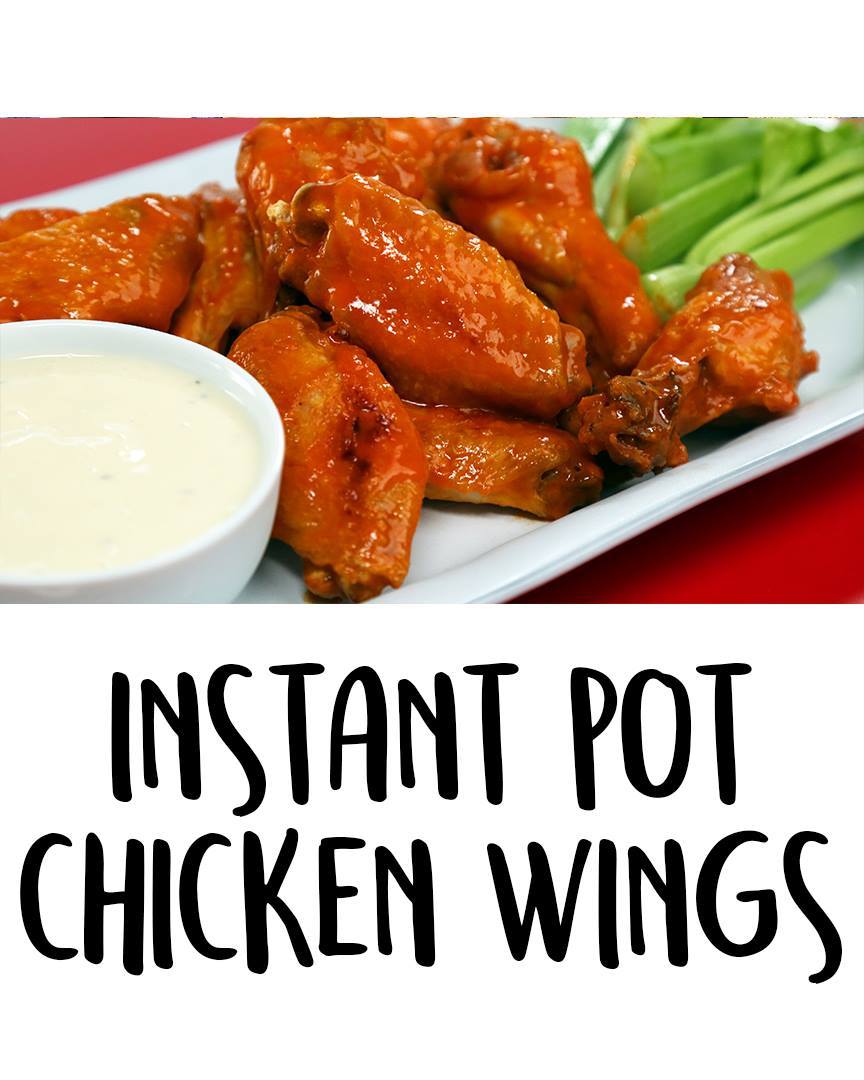 Ingredients
1 cup water
1½ pounds whole chicken wings,
cut into drumettes and ats, with
tips discarded
¼ teaspoon kosher salt
2 tablespoons buffalo-style hot
sauce (such as Frank's RedHot)
1 tablespoon unsalted butter
Blue cheese dressing, for dipping
Celery sticks
Instructions
Preheat broiler with oven rack 6 inches from heat. Line a rimmed baking sheet with aluminum foil, and lightly spray with cooking spray.
Insert rack in Instant Pot; pour water in bottom of Instant Pot. Arrange chicken wings in a single layer on rack, and sprinkle with salt. Place lid on Instant Pot; set to cook on high pressure for 3 minutes. Follow manufacturer's instructions to quick release on Instant Pot. Remove lid, and transfer chicken wings to prepared baking sheet. Broil wings on high until crisp, about 6 minutes, turning pan once halfway through.
Place hot sauce and butter in a microwavable bowl. Microwave on high 30 seconds or until butter is melted; stir to combine. Place chicken wings in sauce; toss to coat. Serve with blue cheese dressing and celery.
Watch the recipe video here: