Raspberry Chocolate Cookies
Raspberry Chocolate Cookies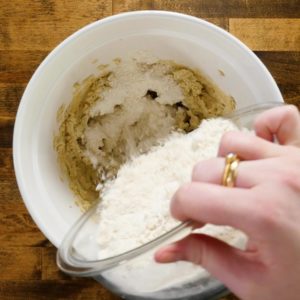 Ingredients
1 cup (2 sticks) unsalted butter, room temperature
¾ brown sugar, packed
½ cup sugar
2 eggs
1 teaspoon vanilla extract
2½ cups all-purpose flour
1 teaspoon baking soda
¼ teaspoon salt
1 cup dark chocolate chunks
1½ cups frozen raspberries
Instructions
Preheat oven to 350º F and line 1-2 baking sheets with parchment paper.
In a medium bowl, whisk together flour, baking soda and salt.
In a large bowl or mixer, cream together butter, sugar and brown sugar for 3-4 minutes, or until fluffy and lightened in color.
Beat in eggs one a time, then mix in vanilla extract.
Gradually mix dry ingredients into wet ingredients, mixing until just incorporated, then gently gold in chocolate chunks and frozen raspberries.
Using a ice cream scoop or tablespoon, drop 2-tablespoon scoops of dough onto lined baking sheet and place in oven.
Bake for 10-12 minutes, or until edges are just golden brown.
Remove from oven and let cool 10-15 minutes before transferring to wire rack. Enjoy!
Watch the recipe video here: