Ube Champorado
Ube + champorado = a delicious, colorful morning.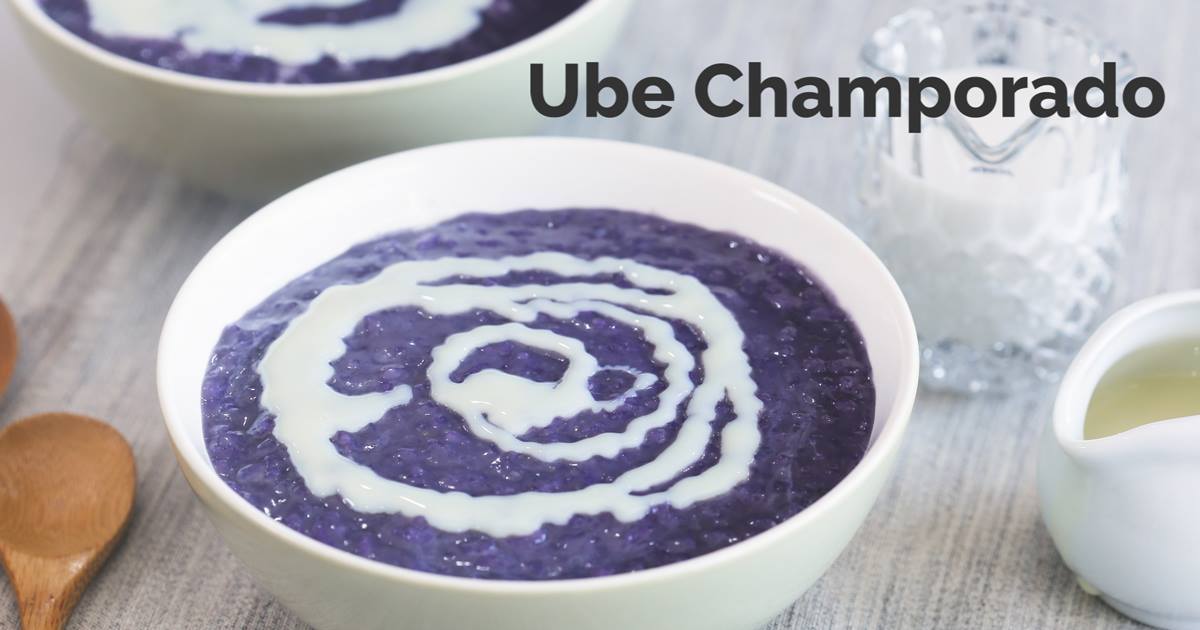 Ingredients
1 cups (250 grams) malagkit rice, rinsed
4 cups water
1 cup ube halaya
1 teaspoon ube coloring and flavoring (optional)
½ cup coconut cream, more to serve
Evaporated milk, to serve
Condensed milk, to serve
Salt, to taste
Instructions
Pour rice and water in a medium stockpot over medium heat. Bring to a boil then lower to a simmer until rice is cooked, stirring regularly to avoid scorching and sticking. Add more water if necessary to achieve your desired consistency.
Stir in ube halaya, flavoring, coconut cream, and a pinch of salt, to taste, once rice is tender. Cook, stirring, until heated through and ube is mixed in well.
Ladle champorado into bowls. Top with a swirl each of evaporated milk or condensed milk to taste. Serve while hot.
Watch the recipe video here:
Ube + champorado = a delicious, colorful morning.See the full recipe here: http://bit.ly/2F7CBJBSubscribe to our YouTube channel for more videos, recipes, and step-by-step guides:www.YouTube.com/Yummyph

Posted by Yummy PH on Wednesday, January 2, 2019