Stuffed Caramel Apple French Toast
The pièce de résistance of any indulgent breakfast, French toast is the ultimate way to start your morning. However, our Stuffed Caramel Apple French Toast can be enjoyed at any time of day! The sweetest treats of the harvest paired with deliciously creamy Elmlea Double, the world's best French toast isn't from a restaurant. It's at your fingertips.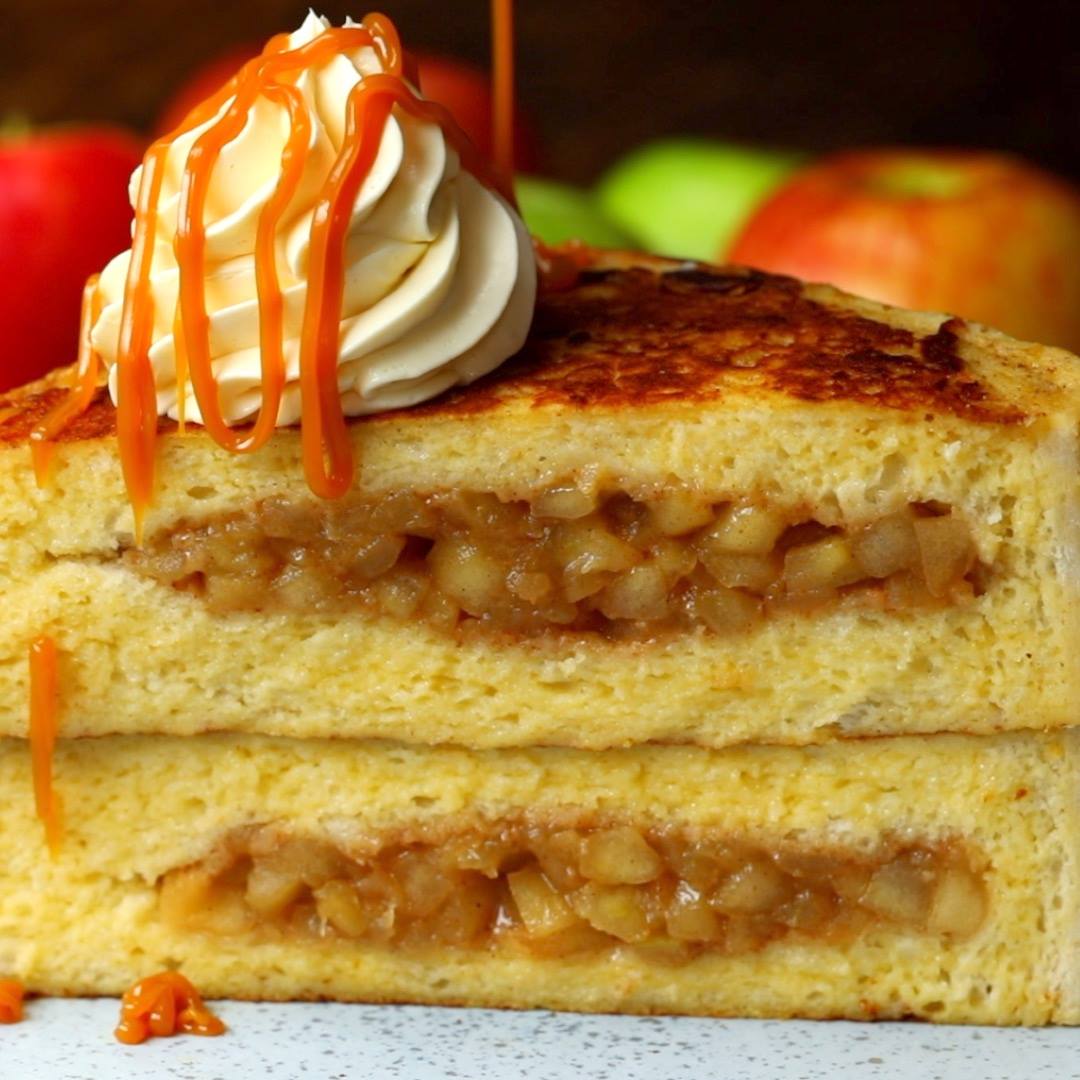 Ingredients
4 slices 2" thick cut white bread
4 eggs
250ml Elmlea Heavy Cream
30g sugar
10g vanilla essence
3g cinnamon
Apple Pie Filing:
30g g butter
470g apple peeled, cored and finely chopped
20g tsp cinnamon
Instructions
In a shallow dish, whisk egg, Elmlea Double, vanilla, sugar and cinnamon
In a skillet over medium heat, melt butter. Add apple, vanilla, cinnamon, brown sugar, lemon juice, and salt. Cook until apples have softened.
Cut a slit in the side of each slice of bread being careful not to go all the way through. Using your fingers press inside slightly to create a pocket. Fill each with apple mixture. Dip sandwich into egg mixture and soak on both sides.
In a non-stick skillet melt butter over medium heat. Add sandwiches and cook on both sides until golden brown, about 2-3 minutes each side. Be sure to control the heat so it doesn't burn.
Meanwhile, whip 1 cup of Elmlea Double with icing sugar and vanilla
Serve apple pie stuffed French toast with whipped Elmlea Double and a drizzle of caramel sauce
Enjoy!
Watch the recipe video here: