Skillet Pizza Chicken
Through the deep, mysterious currents that flow through this world, we've unearthed two facts: you guys have quite a thing for chicken. And for pizza. Naturally, us doing what we do, we've reached the simple conclusion that combining these two titans of viral cuisine will make you happy. Please, therefore, enjoy this Skillet Pizza Chicken.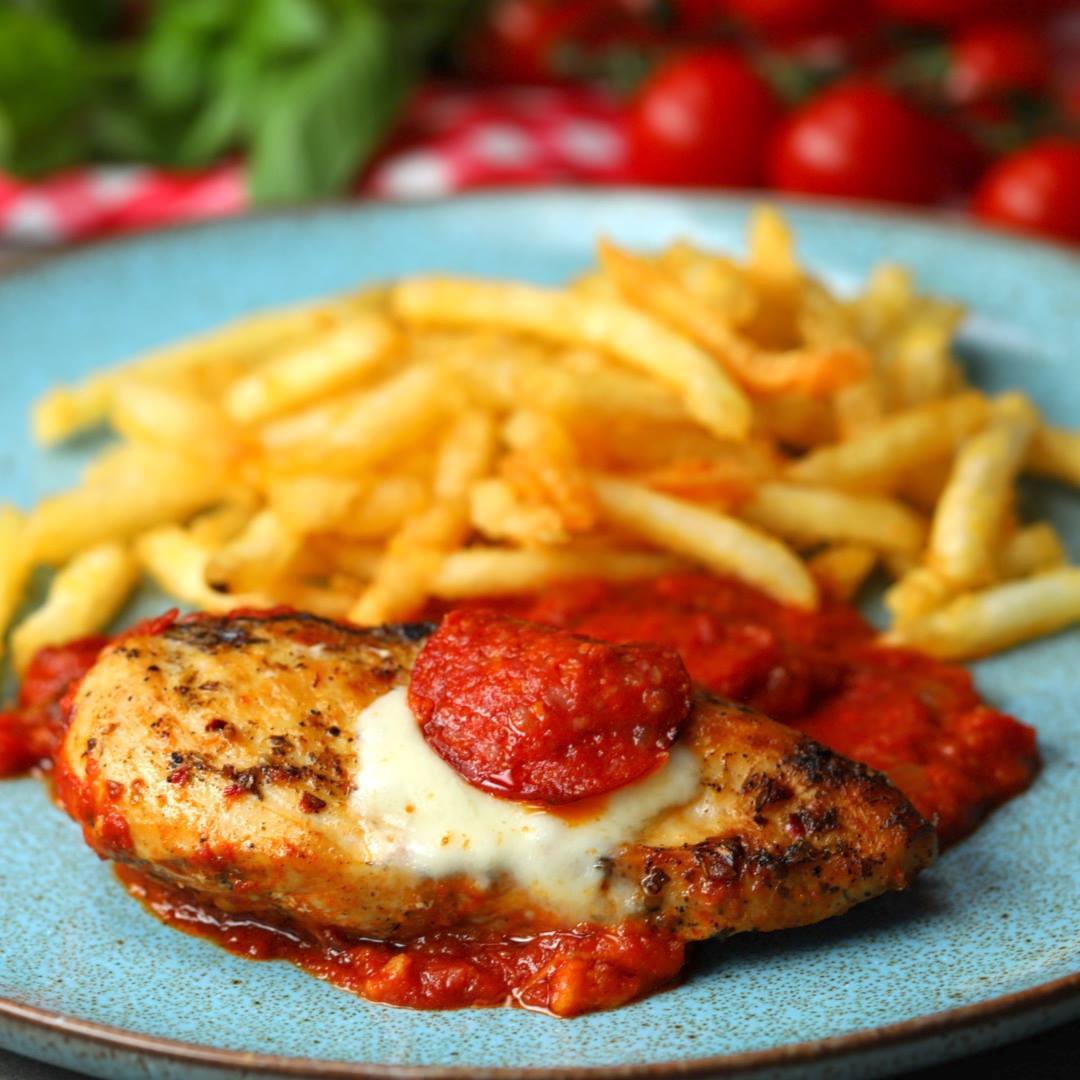 Ingredients
5 chicken breasts
2 tbsp olive oil
2 tbsp oregano
1 tbsp chilli flakes
1 tbsp sea salt
1 tsp black pepper
1 large onion, diced
2 garlic cloves, crushed
2 x 400g tins passata
Pinch of salt
1 ball mozzarella, ripped
10 slices pepperoni
Instructions
In a bowl, drizzle the chicken with the olive oil, oregano, salt, pepper and chilli flakes.
Heat a skillet with a little oil and brown the chicken pieces on both sides. Remove from the heat and turn down the temperature.
Add a little more oil and cook the onion and garlic until soft. Pour in the passata and stir everything together, then cover with a lid and allow the sauce to thicken for a bit.
Put the chicken back in and simmer in the sauce until cooked through.
Scatter with mozzarella and pepperoni and grill for five minutes until bubbling and melty.
Serve with delicious fries.
Watch the recipe video here:
Skillet Pizza Chicken

Posted by Twisted on Monday, July 30, 2018