Roast Chicken & Bacon Alfredo
Fettuccine Alfredo, slightly disconcertingly, has its origins in a real Italian pasta dish. With the omissions of cream and chicken this could almost be something you could enjoy in a crumbling baroque square in Rome. To the naysayers saying that chicken and bacon has no place in pasta, relax, sit back, pour a glass of white wine and enjoy.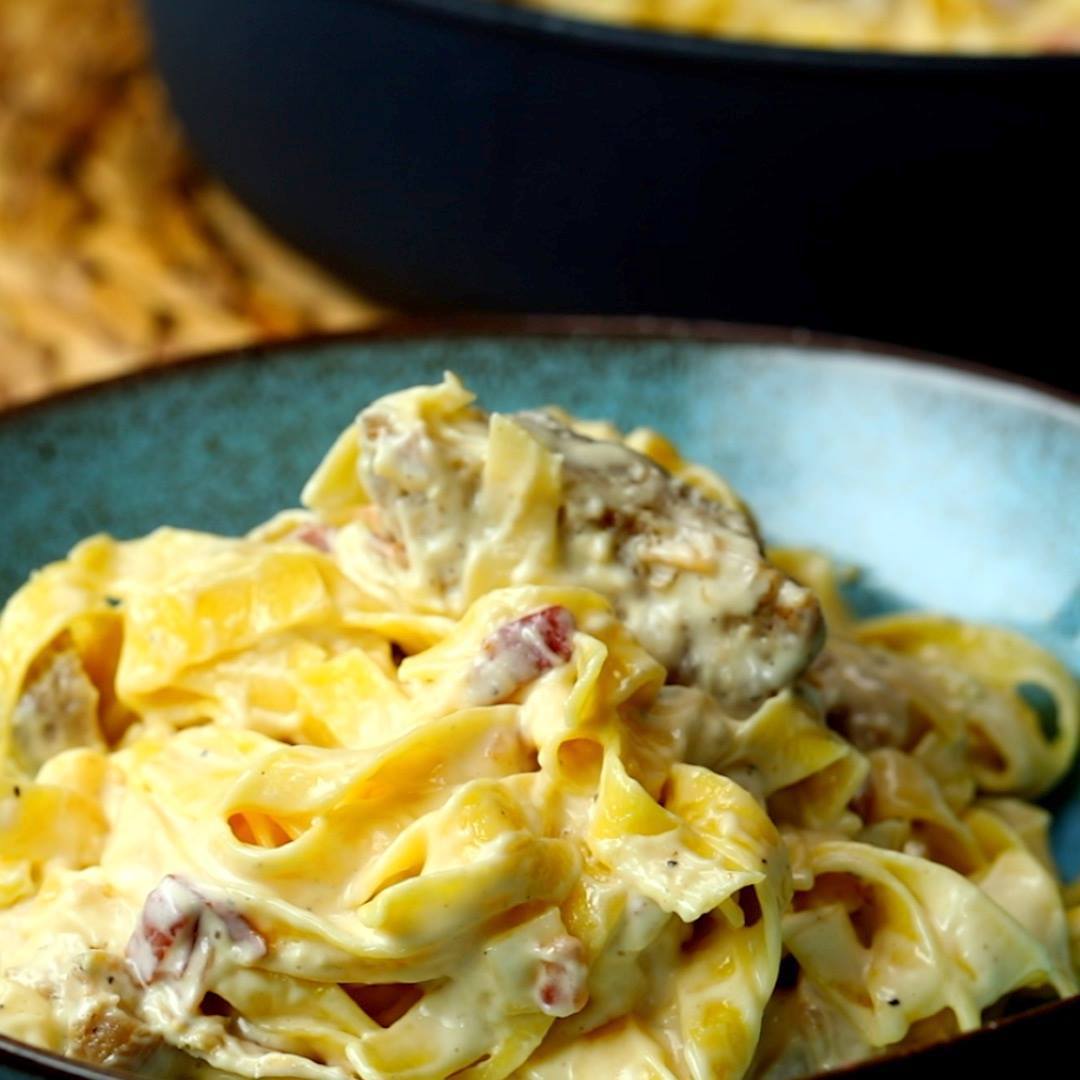 Ingredients
4 chicken thighs, de-boned
1 tbsp salt
1 tsp ground black pepper
2 tbsp olive oil
6 rashers bacon, cut into 1 cm pieces
3 cloves garlic
300ml double cream
100g parmesan, finely grated
1 tsp ground black pepper
300g fettuccine
More parmesan
Instructions
Preheat the oven to 180°C/360°F.
Place the chicken thighs in a bowl and coat with the salt, pepper and olive oil.
In a large heavy bottomed sauce pan fry the thighs skin side down for around 5 minutes until the skin is crispy and golden brown. Turn over and cook the other side. Remove to an oven tray and bake for around 10 minutes until cooked through.
In the same pan fry the bacon in the chicken fat until crisp, then add garlic and fry for another 30 seconds until fragrant.
Pour in the cream, turn down the heat and allow to simmer for around ten minutes until thick. Stir in the parmesan and black pepper, then add a splash of water from the pasta water to loosen up the sauce.
Cut up the chicken and add to the sauce along with the pasta and stir everything together.
Serve into bowls with a sprinkling of parmesan.
Watch the recipe video here:
Roast Chicken & Bacon Alfredo

Posted by Twisted on Saturday, May 26, 2018